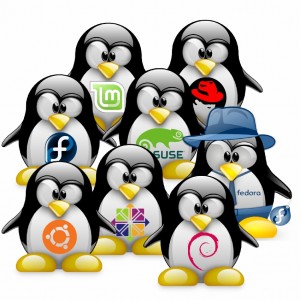 Linux professionals are in demand – around 75 percent of them have said that they have been contacted by a recruiter in the past six months. That's one of the findings from a survey conducted by the Linux Foundation and tech career site Dice.com.
If you need Linux talent, you'll have a hard time finding it, the survey found, and if you have it, you'll have a hard time holding on to it: Over a third of the responding Linux pros said they plan to switch employers within the next year. More often than not, they'll be looking for more money when they do so.
The study catalogued the top three incentives that are driving Linux pros to new jobs, finding that 74 percent want more money, 61 percent want a better work/life balance and 47 percent want a flexible work schedule and the ability to telecommute.
It's worth noting, however, that in a separate survey, Randstad Technologies found that 33 percent of all tech workers will probably look for a new job over the next year.
Other results of the Linux Foundation/Dice survey found a 9 percent average increase in pay for tech workers with Linux experience from January 2012 to January 2013.
Meanwhile, 93 percent of employers plan to hire at least one Linux professional within the next six months, and 90 percent of employers say that it's difficult to find Linux professionals.
The study asked more than 850 hiring managers at corporations, small and midsize businesses, government agencies and staffing firms, 79 percent of which are based in North America, and of more than 2,600 Linux professionals.