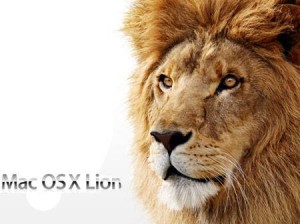 The cat's out of the bag: During Apple's third-quarter financial earnings call Tuesday, CFO Peter Oppenheimer announced that Lion would debut today on the Mac App Store. The OS update will cost $30.
Lion is the seventh iteration of Apple's Mac operating system, OS X, and brings a host of new features to the Mac, including window management utility Mission Control; app organiser Launchpad; full-screen mode for applications; state-saving utility Resume; Auto Save and Versions; AirDrop for local file sharing; a whole slew of updates to existing Apple applications, and over 250 other features.
Lion will be available today for $30 exclusively from the Mac App Store for users running OS X 10.6.6 or later using Core 2 Duo systems or later.
Users on Intel Macs powered by a Core Solo or Core Duo processor will not be able to run this version of the OS.
In preparation for Lion's launch, Apple also released a Migration Assistant update for Macs running Snow Leopard.
The update, a minuscule-sized 714KB, enables Snow Leopard users to easily transfer their personal information, settings, files, and applications to a Mac running Lion.
The company pointed out that this update is primarily for users with multiple computers who are planning on transferring data from a Mac running Snow Leopard to one running Lion; if you're upgrading your Mac directly to Lion, you won't need to use Migration Assistant.
Users can download the update from Apple's Support Downloads website or using the Software Update feature in OS X. You'll need to be running the latest version of Snow Leopard (OS X 10.6.8) to install the update.