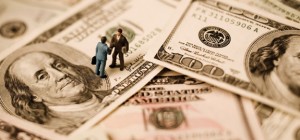 Fabless semi-conductor maker LSI today announced it will acquire SandForce,  a maker of flash memory controllers for enterprise-class and consumer flash cards and SSDs.
The acquisition, LSI said, will boost its competitive position in the fast-growing server and storage PCIe flash adapter market, where LSI's WarpDrive family of products already use SandForce flash storage processors.
SandForce's processors are used to control NAND flash-based storage devices. According to the company, it sells controllers for both consumer-type SSDs and flash devices for storage arrays and servers in corporate data centres.
The controllers provide tools on SSDs and PCIe-cards such as data encryption and data wear-leveling, which extends the life of a drive by more evenly distributing data so as to not wear out any one portion of the flash chips, the company said. SandForce is used by leading SSD vendors such as Intel and OCZ, representatives added.
Market research firm Objective Analysis does not anticipate any significant change to SandForce's support of SSD makers and the company's reach should be expanded through LSI's larger sales force.
According to Objective Analysis, LSI holds a leading position in storage controllers (RAID controllers) and has a deep understanding of the technology stemming in part from its participation in the storage systems market. LSI sold off its external storage array products division , Engenio, in March to NetApp for $480 million, it was reported.
LSI has experienced "impressive growth with its WarpDrive PCIe SSDs," according to Objective Analysis, but the company has not had much participation in the market for other SSDs, particularly in the SATA market where unit volumes are highest.
"With this acquisition, LSI assumes a leadership position in SATA SSD controllers, positioning itself as a leader in storage control, HDD and SSD controllers, becoming a one-stop controller shop for all things storage. SandForce has sold SSD controllers to market leading companies including LSI's partner Seagate," said Objective Analysis analyst Jim Handy.
"The buyout will also give SandForce greater financial and engineering resources, along with a better understanding of the challenges facing the system-level designer," Handy said.
Most NAND flash makers continue to use proprietary controllers. "With the exception of Intel, a company that devoted a significant number of platform architects to the design of its SSD, these controllers have not proven to be any better than their competition," Handy said. "Objective Analysis anticipates that many SSD makers will convert from proprietary controllers to third-party controllers, and most NAND flash makers fall into this category."
"Flash-based solutions are critical for accelerating application performance in servers, storage and client devices," Abhi Talwalkar, LSI's CEO said. "Adding SandForce's technology to LSI's broad storage portfolio is consistent with our mission to accelerate storage and networking. The acquisition represents a significant, rapidly growing market opportunity for LSI over the next several years."
The transaction is expected to close early in the first quarter of 2012 subject to customary closing conditions and regulatory approvals. Upon closing, the SandForce team will become part of LSI's newly-formed Flash Components Division, with SandForce CEO Michael Raam as GM.