Abu Dhabi, UAE, February 2021: Taeknizon, a private cloud service provider in Middle East and Asia was selected by LuLu International Exchange, one among the Top 3 leading financial services provider in the UAE, to transform its operations and migrate critical IT infrastructure and applications to the cloud. LuLu International Exchange is using Taeknizon's Taekni Cloud services to accelerate infrastructure consolidation and cost optimization in a multi-cloud environment.
The foreign exchange and global money transfer specialist gains expert end-to-end support for its cloud migration with the ability to scale-up both locally and around the world. Taeknizon provided a comprehension cloud migration strategy combined with local knowledge and expertise. LuLu International Exchange benefits from all data being locally hosted in the UAE in Taeknizon's data centers, ensuring minimal risk and maximum performance.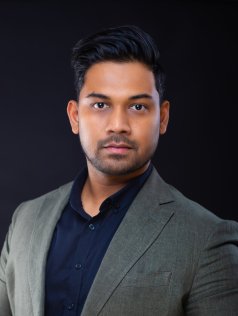 "When making the move to the cloud, it is critical for financial services companies to ensure regulatory compliance and understand where their data is hosted. We understood LuLu International Exchange's requirements and developed a solution that would go beyond public cloud capabilities and give them a trusted, secure and local solution", said Anithan Chandran, Group COO, Taeknizon Middle East and Asia. "It offers the best of both worlds while delivering benefits like increased uptime and reliability at a lower cost than traditional IT infrastructure. We are proud to have LuLu Exchange on our cloud and are looking forward to adding more value to its business".
Taeknizon's solution guarantees that data sovereignty is maintained, and LuLu International Exchange's internal and customer data is secure. The solution was rolled out in less than three (3) months and delivered with Taeknizon's flexible model, high security standards and commitment to customer service.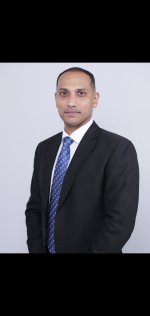 "High performance and proactive customer service are critical to the success of any financial business. This is why we required a service provider who would offer us flexible plans, 24/7 support services and reliable infrastructure with security standards and data sovereignty we could trust. Taeknizon ticked all the right boxes for us in these aspects", said Joseph Cleetus, Head of Business Transformation at LuLu Exchange Financial Group.
He further added, "The transition to Taeknizon's Taekni Cloud went smooth, without causing any disruption of service to our customers. We experienced four major benefits in our switch from public cloud to Taekni Cloud: more capacity, higher performance, stability and better use of our resources".
Taeknizon's Taekni Cloud services include digital infrastructure, backup, disaster recovery, software, security, and wireless all delivered with an "as a service" model. It's customers include organisations from large enterprises to SMBs, across multiple sectors such as health care, financial institutions, education, manufacturing, and retail.