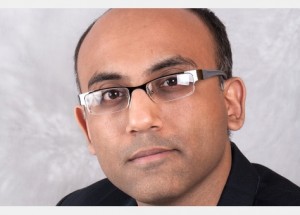 ManageEngine announced it's only weeks away from a general availability launch of its enterprise application search tool, Enterprise Database, aimed at the mid-range and larger enterprise markets.
Sridhar Iyengar, Vice President, Product Management, ManageEngine, who was speaking this week at the Financial and Technology Summit, said that unified tools and collaboration in IT management were two main areas of focus for the company, as the market is currently demanding better ways to communicate and collaborate as a team.
What Enterprise Database does is allow anything between 10 to 40 applications in a database to be simultaneously searched, and deliver real-time results with ease, said Iyengar.
"The concept itself isn't new, but what we're doing is offering a tool which can be used by someone without the technology know-how. The benefits are that you get a single search console across multiple applications – it's basically a Google search for enterprise; you get a unified search experience," he added.
ManageEngine hopes to announce the general availability of the product, as a part of IT360, in the coming weeks, only a few weeks since its Beta launch. It demonstrated the solution to select customers during the Financial and Technology Summit, which focused predominantly on the finance and banking industry.
"We've had a lot of positive discussions with customers at the event. We're definitely trying to push our brand and visibility here in the Middle East, we see it as a strong market for us," Iyengar said.
During his presentation, he suggested that companies are currently getting stuck inside their jungle of technologies. His message was that they need to remain objective and be pointed in the right direction by using a more unified approach, as opposed to a siloed approach.
"Everybody is focusing here on the obvious trends; innovating with cloud, social, things like that. They really want to be able to manage and monitor these trends easier, instead of being bogged down."
Iyengar believes that customers are now looking into artificial intelligence, and merging corporate technologies with consumer technologies.
"No matter what the technology is, it's merging with everything else," he said.
"All the good things happening – smartphones, for example – are being adopted by enterprise. Consumers liked smartphones, so BYOD happened and started a crossroads into the corporate world. Artificial intelligence will come from this – giving customers the opportunity to have a personal banking experience, for example, without actually having to go into a bank."
The Financial and Technology Summit reached its ninth year this week, being held at the JW Marriot Marquis, Dubai.