The Mohammed bin Rashid Al Maktoum Knowledge Foundation announced the launch of the Literacy in the Arab World project, during the opening ceremony of the Knowledge Summit 2017 yesterday.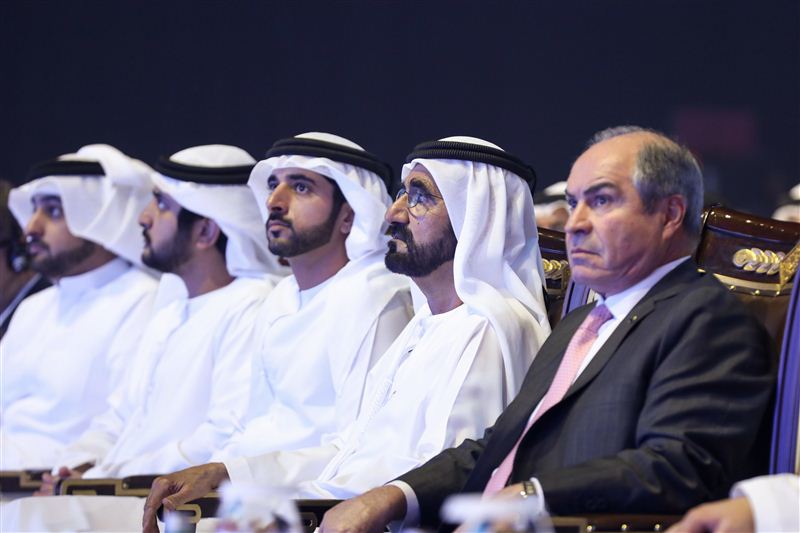 The announcement was made in the presence of His Highness Sheikh Mohammed bin Rashid Al Maktoum, Vice President and Prime Minister of the UAE, Ruler of Dubai.
Launched by the Mohammed bin Rashid Al Maktoum Knowledge Foundation (MBRF) in collaboration with the United Nations Development Programme (UNDP) and the United Nations Educational, Scientific and Cultural Organisation (UNESCO), the programme aims to reach 30 million young Arabs aged 18 and under by 2030.
It is designed to help eradicate poor literacy skills in the Arab World by providing people with the knowledge needed for them to succeed in a world of rapidly changing technology, using education as the best tool to combat ignorance and extremism.
By targeting the Arab World's youth population through the literacy programme, MBRF aims to help young people develop their skills, abilities and knowledge, enhancing their qualifications and positively influencing their behaviour. This will empower them socially, culturally and economically, enabling them to become productive members of society.
"Knowledge is a source of strength; those who own knowledge own the future," said H.E. Jamal bin Huwaireb, CEO of MBRF at the opening ceremony of yesterday's event. "The fourth edition of the Knowledge Summit marks a decade of success for the Mohammed bin Rashid Al Maktoum Knowledge Foundation. Over the last 10 years, MBRF has launched initiatives and projects that have contributed to enhancing access and distribution of knowledge, not only in Dubai, but also on a regional and global level."
He added that the Knowledge Summit is a global platform, bringing together the decision-makers and thinkers of the Fourth Industrial Revolution to discuss the prospects for social, economic, cognitive, and humanitarian development that technology enables.
H.E. Dr Hani Al-Mulqi, Prime Minister of the Hashemite Kingdom of Jordan, spoke earlier in the day, highlighting the importance of science and technology in consolidating the Fourth Industrial Revolution to promote the creation of smart and valuable projects going forward.
Other highlights from the day included the launch of the Global Knowledge Index 2017 – the "first of its kind" around the world, and brings together research from more than 130 countries across 133 criteria.