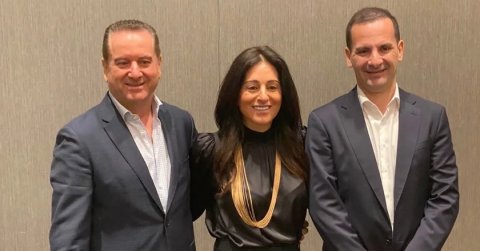 MDS System Integration (MDS SI), a Part of the Midis Group, today announced it has been awarded Dell Technologies Partner Program Titanium Black status for 2023. Titanium Black represents the highest status in the Dell Technologies Partner Program, recognising an elite group of Dell's most strategic partners – those best equipped to navigate today's data-centric, multicloud world and support their customers in their digital transformation journey.
MDS SI Group President, Sami Abi Esber said, "We are thrilled to announce that MDS SI Group has been recognised as the only Dell Titanium Black partner headquartered in the Middle East and Africa. The collaboration between MDS SI and Dell Technologies represents a compelling synergy of expertise, technology, and innovation that can help businesses stay ahead of the curve in an increasingly competitive and complex digital landscape. This recognition is a testament of our team's expertise, hard work, commitment and drive to deliver unparalleled services and the best possible solutions for our clients".
"Innovation happens at the intersection of people and technology. Together, we will deliver the technology and expertise our customers need to transform their businesses", said Rola Dagher, global channel chief, Dell Technologies. "I am proud to recognise MDS System Integration as a 2023 Dell Technologies Titanium Black partner. Working together, we are designing, developing, and deploying the needs of tomorrow, today. Congratulations and thank you for your partnership".