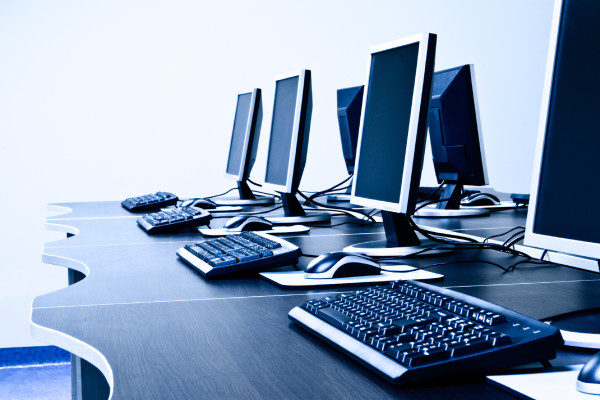 The Middle East and Africa (MEA) personal computing devices (PCD) market experienced a decline of 8.8 percent year-on-year in Q1 2017, according to research from IDC.
The firm's Quarterly PCD Tracker for Q1 shows that PCD shipments fell to around 6 million units for the quarter, the lowest levels recorded since Q4 2011.
The market's slump was primarily rooted in the fall in demand for traditional desktops and slate tablets, with shipments of these devices suffering year-on-year declines of 25.3 percent and 16.9 percent respectively.
Detachable tablets, on the other hand, experienced large growth of 102.5 percent over the same period, albeit coming from a smaller base. Notebook shipments were also up in Q1 2017, with units increasing 5.9 percent year on year.
"The overall economic slowdown in most parts of the region has been a key inhibitor of the PCD market's performance, as it has led to slower business activity and negatively impacted consumer sentiment," says Fouad Charakla, senior research manager for client devices at IDC MEA. "At the same time, the demand for slate tablets continues to be cannibalised by the increasing shift among home users to the use of smartphones for tasks previously performed on tablets.
"Demand for desktops has been the worst hit, with the ongoing transition towards notebooks, detachable tablets, and refurbished devices all having an impact to varying degrees across the region's key markets, while the overall slowdown in PCD demand is further exacerbating the issue.
"One bright spark amidst the negativity is that youth IT education remains a major driver of PCD demand in the region. Indeed, deliveries for a massive education project in Kenya continued in Q1 2017 and served as the biggest driver of detachable tablet shipments in the region. Additionally, large-scale volumes of notebooks were delivered into the education sectors of Pakistan and Kenya during the quarter, helping to spur growth in this segment."
While IDC expects education to remain a strong contributor of PCD demand, it should be noted that IDC's forecast data only incorporates deals that have a very strong likelihood of materialising and for which the quantity and timing is already known. As such, the longer-term growth potential for education demand in 2018 and beyond is not fully reflected in the forecast.
In terms of the PC vendor rankings for Q1 2017, all of the top five vendors maintained their positions when compared to the previous quarter. They all experienced slow year-on-year growth in terms of market share, with the exception of Acer, which suffered a drastic decline in shipments as a result of a significant slowdown in Turkey and several parts of Africa.
Middle East & Africa PC market – vendor shares, Q1 2016 vs. Q1 2017

Vendor
Q1 2016
Q1 2017
HP Inc.
26.8%
26.9%
Lenovo
18.2%
18.8%
Dell
15.2%
16.4%
ASUS
7.5%
8.6%
Acer Group
7.7%
4.8%
Others
24.6%
24.5%
In the tablet space, meanwhile, Samsung continued to lead in terms of market share in Q1, while Apple and Huawei climbed up into second and third positions, respectively. The top five vendor rankings for the quarter were rounded out by Lenovo and UAE-based vendor i-life.
Middle East & Africa tablet market – vendor shares, Q1 2016 vs. Q1 2017

Vendor
Q1 2016
Q1 2017
Samsung
21.2%
19.0%
Apple
11.5%
9.6%
Huawei
6.9%
9.0%
Lenovo
12.3%
8.8%
i-Life
2.9%
6.6%
Others
45.2%
47.1%
Looking ahead, IDC expects the MEA PCD market to experience a year-on-year decline of 8.2 percent for 2017 as a whole. This will correspond to a total of 24 million shipments for the year, which is the lowest annual volume recorded since 2011.
"In a continuation of the trend seen over the past few quarters, the decline will primarily stem from a slowdown in demand for traditional desktops and slate tablets," says Charakla. "And while we expect these two product categories to continue declining over the coming years, growing demand for detachable tablets, ultra-slim notebooks, all-in-ones, and convertible notebooks will help to keep the overall PCD market afloat. And with key markets across the region expected to regain some stability, IDC is forecasting a return to positive PCD growth for the coming years, albeit at very slow rates."