MediaTek and Nokia have announced plans to collaborate on the design of a next-generation mobile communication system for 5G technology. The partnership bridges MediaTek's customer base for connected devices with Nokia's network expertise, to bring to market a 5G-ready ecosystem for network operators and end users.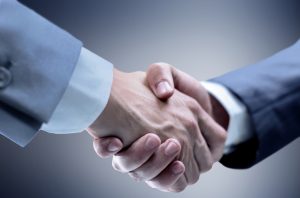 Both companies are contributing actively to 5G standardisation in line with the Third Generation Partnership Project (3GPP). The joint effort will develop a standards-compliant pre-commercial platform for 5G New Radio communications technology beginning 2018. The end goal is to roll-out a 5G-ready network from Nokia combined with a 5G system-on-chip (SoC) from MediaTek to bring new devices to market faster, and usher in the next wave of mobile innovation made possible by 5G.
"Further advancement of 5G requires strategic collaboration to join connected devices of the future with a network equipped to deliver the full potential of 5G," said Kevin Jou, MediaTek's Senior Corporate Vice President and CTO. "Working with Nokia, we are bringing mobile operators the end-to-end solutions they need to accelerate adoption of 5G and to ensure a cohesive, fully functional experience across devices and the network."
Nokia and MediaTek will work to ensure all aspects of the network and the chipset inside devices are tightly integrated to fully deliver to consumers and industry the promise of 5G. MediaTek's chipset will be optimised around the modem, radio, data processing and across applications like multimedia that can benefit from 5G performance.
"Our concerted drive toward 5G, the next frontier in communications technology, is the latest example of a tight collaboration we have established with MediaTek over the past years," said Harold Graham, Head of 5G Business Line at Nokia. "Together with MediaTek, we are going to be faster in connecting people and things with the next wave of wireless technology."