Microsoft has unveiled a new set of cloud-powered services in Office apps.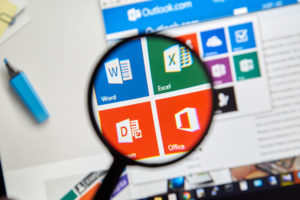 Researcher and Editor in Word, Focused Inbox in Outlook, and PowerPoint's Zoom are the newest additions to Office 365.
Researcher uses Bing Knowledge Graph to pull in the appropriate content from the web and provide "structured, safe and credible information". Users should be able to explore material related to their topic with just one click.
While Researcher claims to be beneficial for creating smart word documents, Editor "compliments the service" by providing advanced proofing and editing. Leveraging machine learning and natural language processing, coupled with input from a team of linguists, Editor hopes to improve a user's writing technique by making informed suggestions.
The new Focused Inbox Outlook is designed to help users focus on emails that matter most, while Zoom is another feature that intends to let users create "interactive and dynamic presentations with smooth, effortless navigation."
Ihsan Anabtawi, regional director, Applications and Services, Microsoft Gulf, said, "Innovation lies at the core of all Microsoft services. These additions to Office will help users communicate critical business information through rich documents and presentations, allowing them to prioritise their daily tasks with an enhanced outlook focused inbox. Office 365 suite continues to evolve, delivering the most comprehensive and reliable tools that help maximise business productivity for today's workforce."