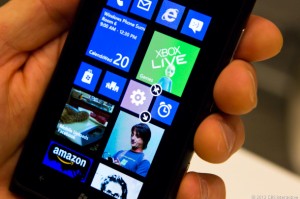 Microsoft plans to issue an over-the-air fix next month for a problem that has caused some Windows Phone 8 handsets to reboot themselves unexpectedly.
Hundreds of users of the Nokia Lumia 920 and HTC 8X smartphones have reported on Internet forums that their phones were repeatedly and spontaneously rebooting. The reports identified several different mobile operators in the U.S. and Europe. The forums didn't identify a consistent culprit for the problem.
Microsoft said on Tuesday it has found the cause of the problem and plans to deliver a software update next month to solve it.
"We're continuing to investigate some reports of phones rebooting and have identified a cause with our partners. We are working to get an over-the-air update out in December," Microsoft said.
The two phones were among the first products announced with Windows Phone 8, Microsoft's latest and most high-profile entry into a smartphone industry dominated by Apple's iOS and Google's Android. The stakes are high for Microsoft and the phone makers, especially Nokia, which has committed itself to the Windows Phone ecosystem.