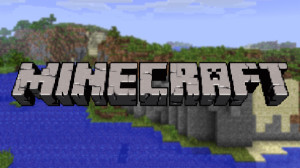 Satya Nadella could be gearing up for his first big acquisition as Microsoft CEO, as the company closes in on buying the maker of the game Minecraft for more than $2 billion, according to a report in the Wall Street Journal.
Microsoft is in "serious talks" to buy Minecraft's Swedish developer, a company called Mojang, and the deal could be signed as early as this week, according to the Journal, which cited an unnamed person with knowledge of the deal.
Minecraft has become something of a cult hit, a game in which players can build pretty much anything they want to using textured 3D blocks. The game was originally developed for PCs but is now offered for Microsoft's Xbox and Sony's PlayStation, and there are popular mobile versions for iOS and Android.
Microsoft declined to comment on the Journal report and Mojang couldn't immediately be reached. It would be Microsoft's first big acquisition since Nadella took over from former CEO Steve Ballmer in July this year.
Originally published on
IDG News Service (San Francisco Bureau)
.
Click here to read the original story.
Reprinted with permission from
IDG.net
. Story copyright 2018 International Data Group. All rights reserved.