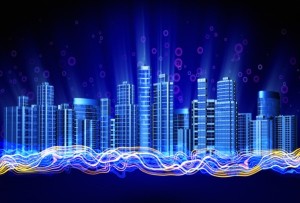 Cisco has announced that it will showcase its Smart and Connected Communities (S+CC) technology solutions, aligning with the Dubai Smart City goals, at GITEX Technology Week 2014.
Under the umbrella theme of the Internet of Everything (IoE), Cisco will showcase Smart Cities technology solutions across the themes of smart plus connected communities, smart government and smart tourism, and hospitality. Critical within this will be how to protect the opportunity the IoE presents from cyber-attack, to enable it to fulfill its maximum potential. The vendor's stand will also feature a designated area for its strategic partners.
"Our return to GITEX Technology Week, coupled with our focus around smart and connected communities, not only demonstrates Cisco's commitment to the Smart Dubai vision, but also to the UAE and the Middle East region as a whole," said Rabih Dabboussi, General Manager, Cisco UAE.
Globally, Smart Cities are being fuelled by the IoE, which can lower costs, improve productivity, increase revenue, and improve citizen benefits for public and private sectors.  Cisco predicts the IoE will create $19 trillion in value at stake globally, and of that amount, $4.6 trillion is in the public sector.
"The IoE will have a profound impact on the UAE, particularly as it seeks to deliver on initiatives like the Dubai's Smart City initiative and World Expo 2020," added Dabboussi. "By leveraging our experience and expertise with many of the world's leading Smart Cities, the UAE and other Middle East countries will be able to transform daily lives of citizens and businesses, and set the benchmark in the global marketplace."
During GITEX, Cisco will also unveil new research on security behaviour and trends in the workplace in the UAE, and the latest solutions from the Cisco Security teams.
Cisco stand will be located at Z-B40, Za'abeel Gulfcomms Hall.