Microsoft unleashed a ton of Windows and Surface news on the world from New York on 26th October revealing new Windows features and brand new hardware. The company launched its first-ever desktop and a free update to its Windows operating system. Here's the run-down on the biggest news from the event:
Surface Studio takes a fresh look at the Desktop PC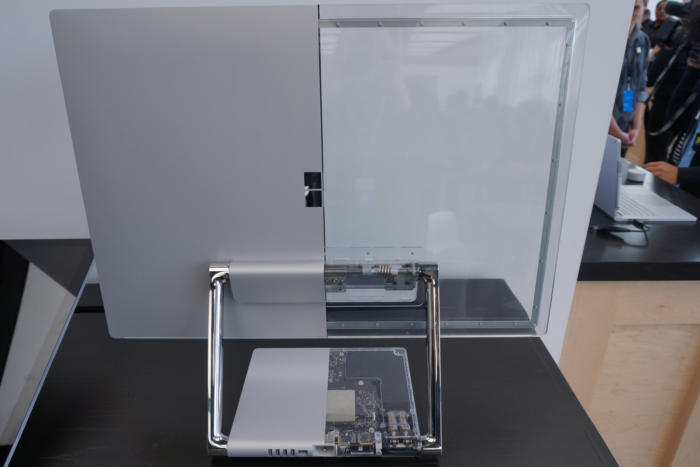 There were a ton of rumors about a forthcoming all-in-one Surface desktop, and Microsoft brought the thunder. The Surface Studio is an all-in-one PC with an ultrathin, 28-inch, 4.5K touchscreen. The screen is mounted on a pair of hinges that let it sit up vertically like a traditional desktop computer, and lower down to a drafting position, where the display is only inclined to the desk by 20 degrees.
The Surface Studio's base is what holds the computer's brains. The base model features a quad-core Intel Core i5 processor, 1TB of storage, 8GB of RAM, and a NVIDIA GeForce GTX965M GPU with 2GB of VRAM. That can scale all the way up to a quad-core Intel Core i7 CPU, 2TB of storage, 32GB of RAM and a NVIDIA GeForce GTX980M GPU with 4GB of VRAM.
The base model costs $3,000, and the top of the line Studio costs $4,200.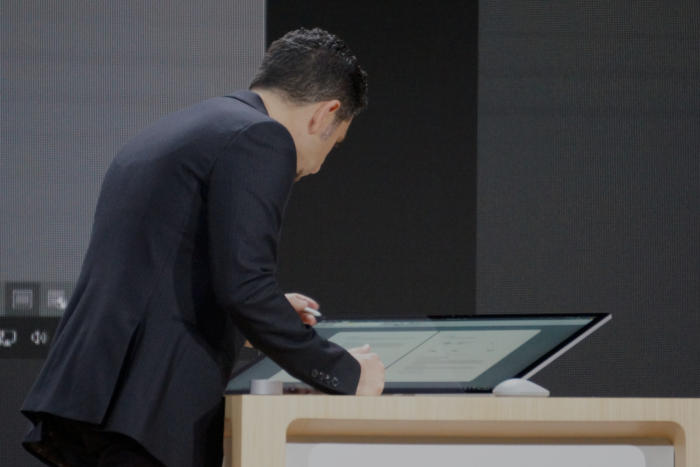 According to reports, it seems like a direct attack on Apple's desktop offerings, with its focus on creative output. Macs have been the computers of choice for many creative professionals, but it's clear that Microsoft is aggressively going after that market with this launch, trying to capitalise on Apple's aging product lines.
What will be interesting to see is how use of the touchscreen ages. One of the big issues with touchscreen desktops is that users often keep large monitors at arm's length, which means that touching the screen for even a short period of time can get tiring very quickly. The Studio's drafting configuration, which brings the screen close to the surface of the table, may help alleviate some of this problem, but it'll take long-term testing to prove that out.
Windows 10's Creators Update pushes creativity for everyone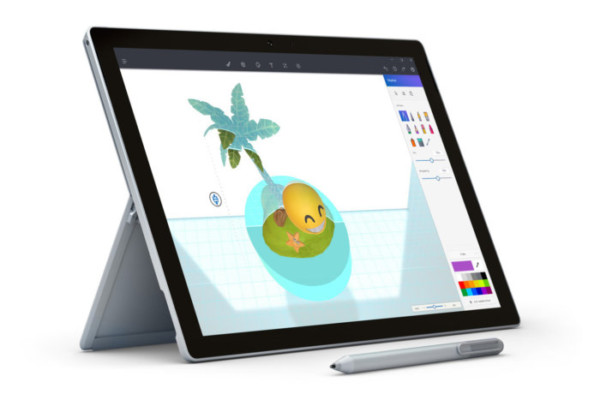 While the Surface Studio emphasises creative output of PCs, the Windows 10 Creators Update is supposed to bring creation capabilities to the masses.  The update will be available this spring for Windows 10 users everywhere and will bring a ton of new capabilities.
One of the major emphases of the new release is a focus on creating 3D content. MS Paint is getting a refresh that adds support for creating and manipulating 3D models. Those models can be shared with the world using Microsoft's new Remix 3D community, which will host models shared from Paint 3D, Minecraft and Trimble's SketchUp.
On top of that, the Creators Update also includes some new sharing features that are designed to make it easier for people to share content with people close to them. Portraits of users' close friends will show up in the Windows taskbar. Dragging files onto those portraits will open up a dialog that lets users quickly share those files.
Surface Book gets a 'turbocharged' upgrade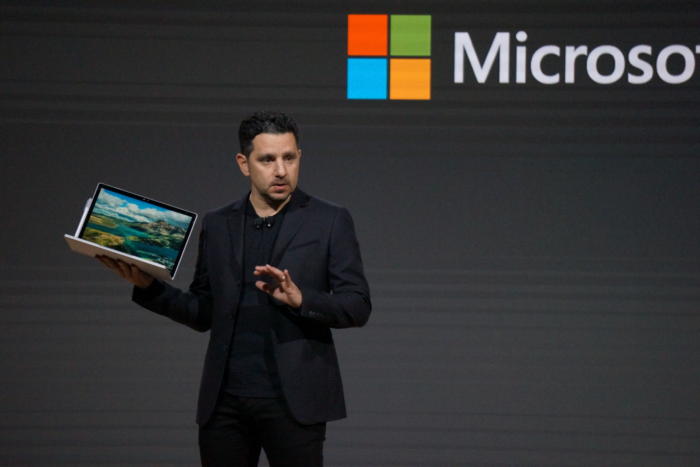 Microsoft rounded out its major announcements of the day by announcing a power boost to its Microsoft's Surface Book laptop/tablet hybrid. The new Surface Book with Performance Base gets a whopping 16 hours of battery life, to help with what Microsoft Corporate Vice President Panos Panay said was a common request from users.
The basic high-performance Surface Book sports 256GB of solid-state storage, an Intel Core i7 processor, 8GB of RAM and a dedicated NVIDIA GeForce GTX 965M GPU with 2GB of VRAM. Microsoft also offers upgraded models of the Surface Book with up to 16GB of RAM and up to 1TB of SSD.
That performance comes with a hefty price tag starting at $2,400. People who want the absolute top of the line Surface Book must pay $3,300 for the privilege.
And there's the run-down of the highlights from Micosoft's announcements. There's still a bunch more stuff that's coming, like added gaming features in the Windows 10 Creators Update.
Originally published on IDG News Service. Reprinted with permission from IDG.net. Story copyright 2023 International Data Group. All rights reserved.