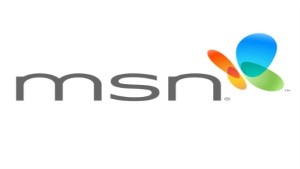 Microsoft has unveiled its revamped MSN portal that combines access to personal productivity tools and content from a large number of providers.
As the company tries to revive MSN, the focus this time is also on content from the Web instead of offering original content. For the relaunch, the company has signed up with over 1,300 publishers worldwide including The New York Times, The Wall Street Journal, Yomiuri, CNN and The Guardian.
A 'Services Stripe' at the top of the homepage gives users access to personal services including Outlook.com email, OneDrive, Office 365 and Skype, as well as popular third-party sites like Twitter and Facebook.
The new MSN also provides 'actionable information' and content and personal productivity tools such as shopping lists, a savings calculator, a symptom checker, and a 3D body explorer.
"We have re-written MSN from the ground up for a mobile-first, cloud-first world," said Brian MacDonald, Corporate Vice President, Information and Content Experiences, Microsoft. "The new MSN brings together the world's best media sources along with data and services to enable users to do more. The new MSN focuses on the primary digital daily habits in people's lives, helping them complete tasks on the web and across all of their devices, roaming data and personalised settings to keep users in the know wherever they are."
In the coming months, Microsoft plans to release MSN apps across iOS and Android to complement its corresponding Windows and Windows Phone apps.
Microsoft claims an audience of more than 437 million people across 50 countries for MSN.
Originally published on
IDG News Service (Bangalore Bureau)
.
Click here to read the original story.
Reprinted with permission from
IDG.net
. Story copyright 2018 International Data Group. All rights reserved.