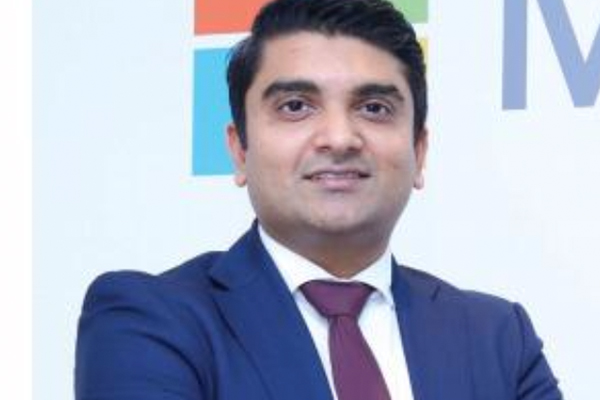 Aligning with the company's bi-annual updates cadence, Microsoft is utilising GITEX Technology Week to showcase the upcoming release of the Fall Creators Update for Windows 10.
The update, which is due to go live on October 17th, is said to be the "most secure version ever built," according to Mohammed Arif, Windows and Devices Business Lead, Microsoft Gulf.
"We're really excited about this next update, as Windows 10 has been a phenomenal journey for us over the last few years," he said. "It's been the fastest adopted Windows release ever, and we currently have approximately 500 million devices running Windows 10 globally."
Arif also highlighted that the company aims to ensure Windows 10 is "evergreen," by continuing to release operating system enhancements and security updates on a bi-annual basis. "It's almost like getting a brand new car twice a year," he joked.
Windows 10 is the last major update that Microsoft plans to pursue as things stand. "Updating our systems bi-annually in this way ensures that our customers receive the latest updates every sixth months, which is much preferred over our previous tactic of creating a major release every three years. The fast-paced industry that we find ourselves in, particularly from a security standpoint, means that this would no longer suffice in a business environment."
The Creators Update features include enhanced Windows Inking, which allows manual pen-style amendments on top of PDFs, making it easier and faster to collaborate, which is particularly effective in the education sector, according to Arif.
"The use of smart inking is something we want to emphasise here at GITEX, as despite the notion that everything is going digital, we believe it is important that children in particular still utilise the use of a physical pen," said Arif.
Arif also discussed the launch of the Next-Gen Surface Pro, which includes 'Windows Hello' – a form of facial recognition technology that enables the user to log in. "This is top level, enterprise-grade security, that creates convenience and efficiency for our customers," he said.
To find out more about the Surface Pro, visit Microsoft at their stand in Hall 7, booth B7-10.