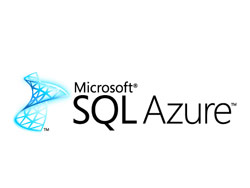 Microsoft is lowering the price of its SQL Azure database platform to help make it popular with a wider range of customers looking for a cloud-based database solution.
Steven Martin, general manager for Windows Azure business planning, said: "To meet evolving customer needs across both ends of the database size spectrum, we are lowering the price of SQL Azure and introducing a 100MB database option."
In a blog posting Martin promised that customers will "realise 48 percent to 75 percent savings for databases larger than 1GB".
He said the 100MB DB option "enables customers to get started using SQL Azure at half of the previous price, while still providing the full range of features".
Microsoft said the price reductions are in response to customer feedback and evolving usage patterns. It said two usage patterns have emerged in the last 18 months. First, many projects start small but need to quickly grow in size. To promote this pattern, "we are passing along better economies of scale and options for larger deployments", it said.
As an SQL Azure database grows, the price per GB will decline significantly, it said.
In addition, Microsoft said, many cloud adopters and customers with smaller workloads want an inexpensive option for modest usage. "Just as we made a 150GB option available for customers with large database needs, we are providing the same level of choice at the other end of the spectrum with the 100MB option for smaller database needs."
Microsoft recently installed a version of Apache Hadoop on its Azure cloud service.