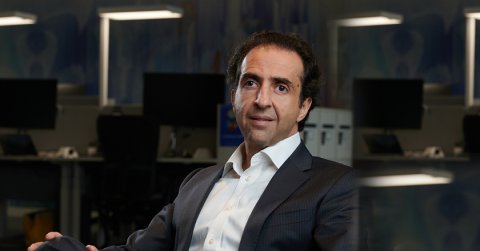 Microsoft announced that it will host an exclusive event showcasing its collaboration with OpenAI and the potential for ground-breaking innovation that the collaboration has unlocked for UAE organisations.
The event will feature leading Business Decision Makers and Chief Experience Officers, and will take place on Wednesday, 14 June at the Theatre of Digital Arts (TODA) in Dubai.
Earlier this year, Microsoft announced that it had entered the third phase of its long-term partnership with OpenAI, giving developers and organisations across industries access to the best AI infrastructure, models, and toolchain with Azure to build and run their applications. At the upcoming event, Microsoft will demonstrate the unprecedented potential that this collaboration offers UAE organisations, showcasing practical use cases for how local businesses can leverage this technology to drive growth and success.
Naim Yazbeck, General Manager of Microsoft UAE, said that Microsoft's advancements in AI are grounded in, and consistent with, the company's mission to help every person and organisation on the planet to achieve more. "AI is one of the defining technologies of our time, and we are optimistic about what it can and will do for people, industry, and society. It's the ultimate amplifier, freeing up time for people everywhere to engage in more creative and fulfilling work," he said. "In the UAE, this transformative technology is unlocking exceptional potential to support the country's economic diversification efforts and drive tremendous growth of the digital economy. And it's this potential that we aim to showcase to our valued customers and partners during this exclusive event".
Attendees at the event will discover how large AI models are transforming industries and creating business impact. Esteemed speakers, including H.E. Eng. Majed Sultan Al Mesmar, TDRA Director General, will share concrete examples of how these technologies are driving transformation and creating innovative organisations across all industries. They will be deep diving into topics such as how AI can help organisations make their employees more productive and enhance their customers' experience by for example integrating Chat GPT on Azure OpenAI into employee and customer facing chat capabilities. Sessions will also explore what cyber security will look like in the age of AI, exploring how products such as the Microsoft Security Copilot can help better protect organisations. A panel discussions will dive into current use cases and how UAE organisations across the private and public sectors are already harnessing the potential of OpenAI to create the next generation of innovative organisations. A session on the responsible use of AI technology will also feature, giving attendees actionable guidance on how to apply guardrails when developing AI powered applications.
"When you create technologies that can change the world, you must work to ensure that the technology is also used responsibly; and at Microsoft, we are committed to creating responsible AI by design", Yazbeck noted. "We have developed a core set of responsible AI principles that have been rolled out across the company; and we're committed to sharing our own learnings, innovations, and best practices with decision makers, researchers, data scientists, developers and others. Through events like these, we solidify our commitment to participating in broader societal conversations about how AI should be used", Yazbeck concluded.