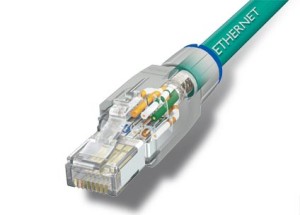 The growing popularity of 10 Gigabit and 40 Gigabit Ethernet in data centres helped the Middle East Ethernet switch market record the highest third quarter increase, according to IDC. 
In the MEA region switch sales increased by almost 23 percent year-on-year, followed by North America, where sales rose by 12 percent. Sales in Japan, on the other hand, didn't too well, with a 13.4 percent drop.
Worldwide Ethernet switch market sales increased by 6.5 percent to $5.66 billion during the quarter, the analyst firm said on Thursday.
The growth comes from data centre investments, which are driving the sale of 10 Gigabit and 40 Gigabit Ethernet switches as cloud rollouts continue to increase. During the third quarter, 4.97 million 10 Gigabit Ethernet ports were shipped, an increase of approximately 40 percent year-over-year. The 40 Gigabit Ethernet market is still in its infancy and is just starting to reach critical mass as a stand-alone segment, according to IDC.
From the vendor perspective, Cisco Systems' Ethernet switch market share held steady during the third quarter at 62.3 percent. Cisco's market share in the important 10 Gigabit Ethernet market segment was 65.9 percent, down 2.6 percentage points from last year.
Hewlett-Packard had a firm grip on the second spot with a 9.4 percent share of the overall switch market. The total combined switch revenue for Alcatel-Lucent, Juniper and Dell trailed HP's.
Network equipment sales were boosted not only by the continued growth of fixed networks, but also by the increasing usage of mobile devices. On Wednesday, IDC said sales of enterprise Wi-Fi equipment for the third quarter increased by 12.8 percent over the same period last year. While the pace of growth is starting to slow, the enterprise WLAN market continues to be one of the fastest growing networking markets, according to IDC.
Across all industries and geographies, the growing popularity of smartphones and tablets combined with BYOD (bring-your-own-device) programs at companies continue to drive network investments, IDC said.
Originally published on
IDG News Service (London Bureau)
.
Click here to read the original story.
Reprinted with permission from
IDG.net
. Story copyright 2020 International Data Group. All rights reserved.