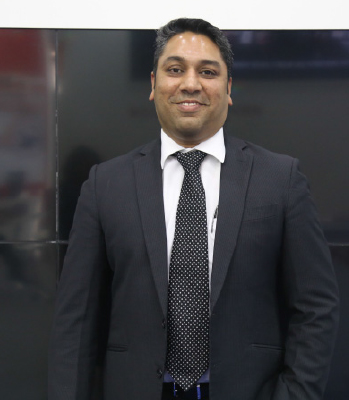 Regional value-added distributor Mindware aims to strengthen its presence in the African market over the next year.
Eyad Al Eriksousi, Sales Director, Networking and Security, Mindware, says, "We are now looking to expand into new markets based on our relationships with our vendors and reinforce the partnerships we have in the Middle East region."
Although the company has been doing transactional business for some of its products in the African region in the past, it now aims to grow its market share. "Towards the end of Q4 in 2014, we made a strategic decision to enter the African region, covering North, East and West Africa," Al Eriksousi adds. "Our focus has been stronger this year. We have set up offices in Morocco and Nigeria and have resources in Kenya."
The distributor has started off with a couple of networking and security products such as Intel Security and Citrix.
"We now have plans to introduce Riverbed, Pulse Secure and Juniper; and are in discussion with these brands. The African market is challenging, however we look at it as a blank space where there is opportunity to grow significantly.
"Vendors find it difficult to hire resources in the African region and therefore we will undertake that on their behalf. We will also carry out channel enablement and business development initiatives in this market. In the coming year, you can expect many more activities and initiatives from us for this market."
According to Eriksousi, the sheer market size and appetite for new and emerging technologies are the biggest growth drivers in the African market.
At GITEX 2015, the company is leveraging the opportunity to meet with more vendors and discuss with senior management on the prospects present in this market.
"In terms of technologies, we believe data centre and security solutions will drive the growth in the region.
"We are now looking to build our channel network in North Africa. Over the next year, our focus in Africa will be on partner recruitment, enablement and coaching," he adds.