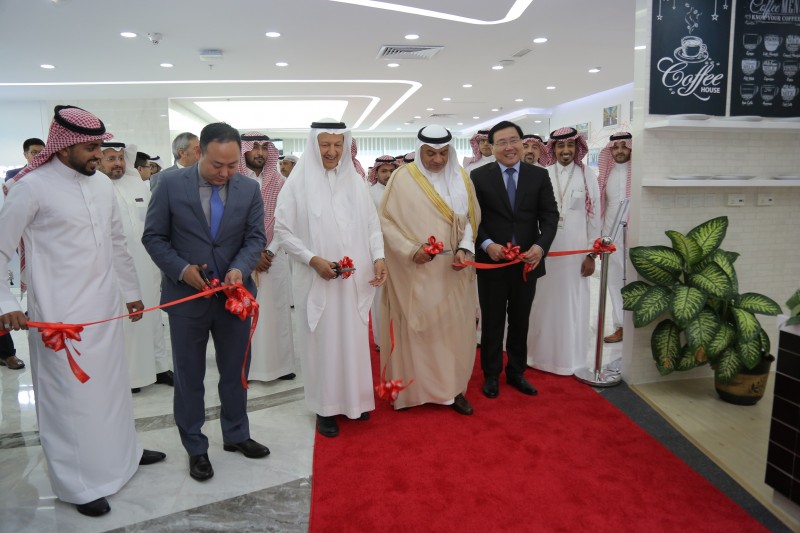 Saudi Arabia's advisor to the minister of commerce and investment Dr. Ghassan Alsulaiman has inaugurated one of Huawei's largest Middle East customer solution innovation and integration experience centres (CSIC) in Riyadh.
The facility features more than "1,200 square metres" of floor space, and will allow industry partners to "experience, architect, validate and build solutions" across industries including utilities, energy, and transportation.
The launch was also made in the presence of Dr. Abdulaziz Bin Salem Al Ruwais, governor of Saudi Arabia's Communications and Information Technology Commission, and Li Huaxin, the Chinese ambassador to Saudi Arabia.
"The launch of Huawei's CSIC in Riyadh is a step forward to support the Saudi 2030 vision and the digitisation plan, which play a big role in diversifying the Kingdom's economy," Dr. Alsulaiman said.
Huaxin said, "The integration of Saudi 2030 vision and China's 'belt and road' initiative will bring unlimited opportunities for business and cooperation between the two countries. I believe and hope that Huawei will continue to play a leading role in the kingdom."
In addition to catering to government and enterprise customers, the CSIC will also play an active role in promoting innovation amongst youth as the center opens its doors to school and university students.
Huawei and universities in Saudi Arabia will be organising the ICT Skills and Innovation Competition, which aims to provide a stage for the youth to showcase their ideas and concepts, with the winners enrolled in internship programs at Huawei.