Dubai, UAE 02 March 2021: Russia's Mir Payment System and Network International, the leading enabler of digital commerce in the Middle East and Africa (MEA) region, have signed an exclusive agreement on Mir card payments acceptance across the United Arab Emirates (UAE).
Following the recent successful completion of the first Mir card transaction at a merchant establishment in the UAE, Network International will soon connect the POS terminals of its partner merchants nationwide to enable broader Mir card acceptance in the UAE.
Network's collaboration with Mir Payment System marks a milestone for the UAE's retail sector. Seamless payments services will be facilitated for thousands of Russian shoppers by leveraging Network's trusted payment infrastructure and network strength as the UAE's largest merchant acquirer. According to data from Dubai Tourism (DTCM), nearly 728,000 Russians visited the UAE in 2019; Network's data indicates Russian shoppers mainly made payment transactions in the domestic hospitality and travel sectors.
This announcement follows Network's continued strategy to boost digital payment acceptance across the UAE. Since inception, Network has significantly contributed to the development of the national payment ecosystem and support for UAE merchants through collaborations with prominent international payments schemes and partners.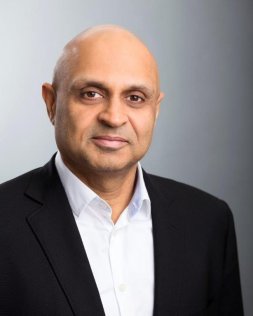 Nandan Mer, Group Chief Executive Officer, Network International said, "This agreement represents a significant initiative for Network International, as part of our ongoing commitment to strengthening payment infrastructure in the region. We are delighted to support UAE retailers looking to attract Russian shoppers with seamless payment acceptance of Mir cards across our POS network".
Vladimir Komlev, Mir Payment System Chief Executive Officer, added: "The UAE has always been one of the most popular tourist destinations for Russians. Every year they make hundreds of thousands of trips there. Our further cooperation with Network International aims to support Mir cardholders in conveniently using their cards in the UAE".