Held in collaboration with Mart networks, the summit aimed at elevating guest experiences through cutting-edge technology solutions.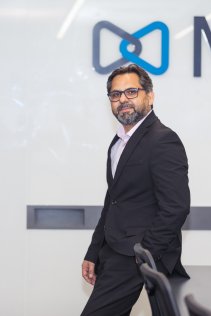 The recently concluded UAE Hospitality Customer Summit 2023, in collaboration with Mart Networks, marked a significant milestone for Mitel, a pioneer in business communications and collaboration solutions. Held on August 24th, the summit unveiled Mitel's strategic focus on the burgeoning midsize and budget hotel sector, catering to evolving customer demands in the hospitality industry.
The Mitel Hospitality Customer Summit showcased the company's dedication to transforming the guest experience by offering tailored solutions to budget hotels. For the first time, Mitel introduced its expertise and product portfolio to address the specific needs of midsize and budget properties, resonating with IT managers from these segments across the United Arab Emirates.
Asif Khan, Channel Director of Mitel META & South Asia said: "The UAE Hospitality Customer Summit 2023 reflects Mitel's unwavering commitment to shaping the future of guest experiences in the hospitality sector. By expanding our focus to midsize and budget hotels, we're catering to the evolving needs of the industry. Our innovative solutions, showcased through this summit, underscore our dedication to transforming how hotels engage with their guests, providing them with the tools they need to thrive in a rapidly changing landscape."
With a legacy of over 50 years in the hospitality industry, Mitel unveiled its cutting-edge solutions designed to enhance the communication and guest experience in hotels. The company introduced two distinct platforms, each catering to different segments of the market. The MiVoice Business platform, ideal for luxury and 5-star properties, offers top-tier communication & collaboration services with a focus on seamless guest interactions. On the other hand, the MiVoice Office platform, tailored for 2-star and 3-star budget hotels, provides comprehensive, cost-effective solutions to address the unique challenges of this segment.
The hospitality industry is experiencing rapid growth in markets such as the United Arab Emirates, Saudi Arabia, Turkey, Morocco, Egypt, and Kenya. Notably, the UAE and KSA are the biggest markets in terms of the hospitality; trends wise these are related to two things. First is the average daily rate which the hotels are offering or generating from these investments which is very high in these regions so that allow investors to invest in this segment and create new opportunities for the vendors like us who can offer these communications solutions to their customers.
Mitel's hospitality solutions offer unparalleled stability and integration capabilities, ensuring a seamless experience for hotel guests. These solutions extend beyond mere telephony, integrating with property management systems and offering guest-centric applications that enhance overall satisfaction. By entering the budget hotel sector, Mitel seeks to empower hotels with advanced technology for improved room management, energy efficiency, and guest-friendly amenities.
"With its clear market strategy, Mitel aims to establish a strong presence in both luxury and budget segments of the hospitality industry. The company plans to partner with leading operators to deploy the MiVoice Business platform in luxury properties, leveraging its proven track record. Simultaneously, Mitel intends to tap into the rapidly growing 2-star and 3-star budget hotel market through its MiVoice Office 400 solutions. This approach involves collaborating closely with channel partners who are well-equipped to bring these innovative solutions to the budget hotel sector," Khan added.
The UAE Hospitality Customer Summit 2023 not only emphasized Mitel's commitment to elevating guest experiences but also showcased its proactive response to industry trends and customer preferences. As the hospitality sector continues to evolve, Mitel remains at the forefront, delivering cutting-edge solutions that redefine the way hotels interact with their guests.