Saudi Arabia, Al Riyadh, February 04, 2022: Mobily Business today announced the launch of its SD-WAN service for Mobily Business customers in the Kingdom of Saudi Arabia. Developed in partnership with VMware, the SD-WAN service will help drive digital transformation in the Kingdom and consolidate the country's position as a leader in Information and Communications Technology (ICT).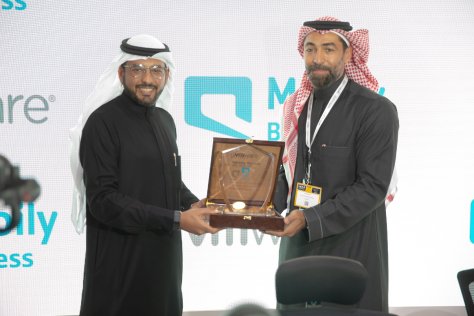 Mobily Business's SD-WAN network will enable public and private sector organisations in the Kingdom to scale up rapidly and efficiently without the need for costly physical infrastructure, while allowing them to monitor network performance and adjust network settings remotely. SD-WAN enables reliable, secure, and simplified branch deployments, which reduce operational cost and increase productivity. It also allows for seamless innovation at the Edge.
The network will help Saudi Arabia achieve its vision of increasing the share of local IT content while equipping public and private sector organisations with the ICT capabilities they need to contribute to developing mega projects.
Eng. Majed bin Abdulaziz Al-Otaibi, Mobily Chief Business Officer, said: "Mobily Business is proud to be a pioneer of SD-WAN in Saudi Arabia, giving organisations the solution they need to drive digital transformation and boost local ICT content. Mobily Business will prove to be a key pillar supporting growth and development of the Kingdom's economy and society in line with Saudi Vision".
The launch of the SD-WAN network builds on Mobily Business's technology leadership position. The telecom operator invested early in developing its infrastructure and global partnerships to meet demand for integrated solutions.
Sanjay Uppal, senior vice president and general manager, service provider and Edge business, VMware, said: "By launching SD-WAN services with VMware, Mobily will help organisations of all types and size across the Kingdom gain agility and visibility of their networks. This will help accelerate innovation at the network Edge, and empower customers to support nationwide digital transformation".