MORO's newly appointed CEO Mohammad Bin Sulaiman, has highlighted the role the company is playing in delivering digital transformation for businesses and government entities across the UAE. In addition to this, he said a key market differentiator for MORO is the fact the data hub understands and values the power of data in terms of empowering enterprises to make better decisions.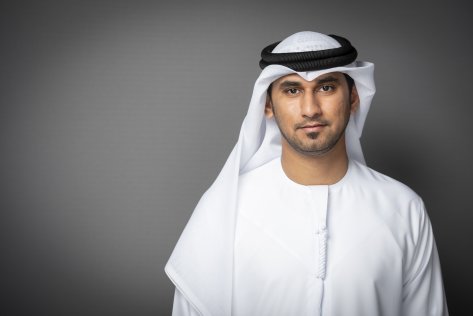 Last month, DEWA held a strategic summit with Huawei to examine how they can increase their cooperation on AI and Digital Transformation. MORO's digital platform has already empowered them to deploy a virtual Desktop Interface and VSaaS services. How important a role will MORO play in the continued collaboration between Huawei and DEWA?
DEWA is one of the most trusted and respected utilities in the region, and globally. MORO was established to help lead DEWA into the digital space, setting the tone for the UAE's digital transformation journey. The latest partnership with Huawei encloses multiple digital transformation endeavors that will be executed and delivered leveraging MORO's expertise and capabilities.
MORO's data hub has drawn widespread praise and acclaim for the advanced innovative digital solutions it provides. However, can you provide us of some examples of how your customers have utilized the data hub to enhance their offerings?
Since its inception MORO has been trusted to secure, manage and integrate data, to establish new opportunities and create value for businesses and governments. Hence, leveraging our services help customers speed up processes and optimize TCO as it eliminates the expense and complexity of purchasing, configuring, and managing the hardware and software needed for digital transformation.
And the real value that customers have been witnessing is the increased opportunity for scalability as this allows businesses to scale and modify their offerings easily and efficiently, introducing new features, capabilities abreast with futuristic technology changes.
In May, it was announced that ENOC had selected MORO to drive the group's digital transformation. How has that project developed over the last number of months?
ENOC business transformation initiative is identified as one of the biggest Oil & Gas implementations in the region. This digital transformation project will be driven through an organization-wide SAP system implementation and infrastructure hosting services by MORO and powered by Virtustream Cloud Technology over the next five years, the project, at the moment is at the blueprint (design) stage of the overall integrated solution which is anticipated to be finalized by Q4 this year.
MORO appears to be the partner of choice for enterprises and organizations seeking to achieve digital transformation in the UAE. In your opinion, what is that differentiates MORO from its market competitors?
MORO understands and values the power of DATA! We're more than just a Data Centre. MORO is a data hub that offers the next generation of digital services to businesses and governments, playing an integral role in supporting the digital transformation journey of the region.
As it brings the best of both worlds with deep local expertise and rich cultural understanding along with in-house experts that bring best practices from around the world backed by an international consortium of partners. MORO has a unique position with a clear mission to enable businesses to reach their digital potential by opening new possibilities and guiding them through their shift from legacy systems to the new-age technologies in this digital era.
Our diversified portfolio is not limited to colocation services, whether you are looking for Digital Services, Cloud services, Next-Generation Cyber security solutions, Smart Cities solutions, Artificial Intelligence or Big Data Analytics clubbed with other managed and professional services, MORO has the right solution to enterprises across the Public & Private sectors in UAE and the region.