BEDFORD, MA, May 2, 2022: NetWitness, an RSA business, and globally trusted provider of cybersecurity technologies and incident response services, today announced that it has appointed Maddalena Pellegrini as Emea South Sales Director (for Italy, France, Iberia Peninsula and Israel).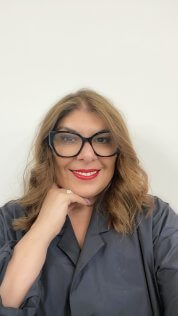 "Maddalena's varied experience in enterprise software gives her a unique perspective that greatly benefits our customers and their efforts to improve their threat detection and response capabilities", said Massimo Vulpiani, head of EMEA sales for NetWitness. "She has a demonstrated track record of recognising opportunities and growing our business in smart, efficient ways. For that reason, I'm excited for Maddalena's promotion, and wish to congratulate her for this achievement".
"The Europe South region is an area of critical importance for NetWitness, and it requires a leader like Maddalena to help the enterprises based there to navigate the ever-expanding threat landscape that continuously endangers their infrastructures. She understands the challenges facing organisations and the security teams who support them in the region, and I'm thrilled to see the results she produces", said Dave Govan, Chief Revenue Officer of NetWitness.
Ms. Pellegrini has been in the IT industry for more than 30 years and joined RSA in 2011 with the goal of developing business first in the Italian Public Administration space before expanding to also cover the enterprise market. She has continuously contributed to the growth of RSA's business, and her dynamic and proactive approach have been a driving force for the team in Italy and across Europe. Ms. Pellegrini holds a degree in Computer Engineering from La Sapienza in Rome, and she is pursuing an International MBA at the Rome Business School.
"There is a significant opportunity for enterprises based in the Europe South region to bolster their cybersecurity postures and take a more proactive stance against threat actors. I'm proud of the work our team has done to enhance visibility and detection capabilities for our customers in the region", said Ms. Pellegrini. "I look forward to advancing NetWitness' mission with our customers and taking their cybersecurity capabilities to new heights".
The NetWitness Platform is an evolved SIEM and open XDR platform that enables security teams to detect, understand the full scope of a compromise, and automatically respond to security threats across modern IT infrastructures. The NetWitness Platform collects and analyses data across all capture points, including logs, network packets, netflow, endpoint, and IoT, on physical, virtual, and cloud computing platforms. It applies threat intelligence and user behaviour analytics to detect, prioritise, and investigate threats, and automate response, improving the effectiveness and efficiency of security operations.
To learn more, visit www.netwitness.com