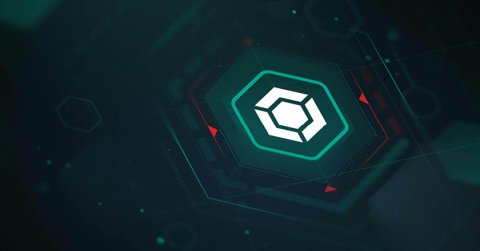 Kaspersky's Fast Forward audio series examines trends shaping technology from the perspective of the recent past and explores women's leadership in IT.
The show features guests from around the world working at the forefront of our newest technologies. Fast Forward Season 1, which included episodes exploring supermarkets of the future and the new space race, was awarded in 2022 a prestigious Webby Honoree for Best Branded Podcast, and the silver award for Branded Podcast by the Content Marketing Association.
Season 2 is hosted by artist and director Ghislaine Boddington, a world-leading expert in digital identity, virtual presence and immersion experiences. She regularly inputs items and co-presents for BBC World Service.
Ghislaine introduces her perspective on the technologies impacting our lives in each 20-minute episode, and interviews global industry experts and academics. Original music and 'binaural' sound design create a hyper-realistic, immersive listening experience. Also on the program is 'The Safety Zone' segment, which advises listeners on how to keep themselves and their family secure online, with David Emm, Principal Security Researcher at Kaspersky Global Research and Analysis Team (GReAT).
Technologies explored in season 2 include the metaverse, virtual fashion, technology in family life, digital health and augmented humans.
This season particularly focuses on how women are changing perceptions and leading the way in tech. Two episodes explore women and girls in gaming, and career paths for women in STEM (science, technology, engineering, math). This focus underlines Kaspersky's commitment to continue inspiring women to pursue careers in IT, highlighted in its first Sustainability Report released in March.
"I'm delighted to host Fast Forward and encourage our listeners to stop for a moment to consider the history and future possibilities of the technologies around us. It's been fascinating to interview some of my favourite people around the world working at the forefront of pioneering technologies improving our homes, lives and work for this dream series", comments Ghislaine Boddington, the series host. "As an equity advocate, I believe it's vital we encourage debate about women working in the tech industry, and encourage the positive representation of women and girls in the technology we use every day".
Fast Forward season 2 launches from 1 June to August on all audio and podcast channels including Spotify, Google and Apple.
Season 2 episodes:
Episode 1 – The Metaverse Blend
Topics covered: Metaverse, online gaming, virtual worlds, virtual fashion
Guests:
Michaela Larosse from digital fashion house, The Fabricant
Professor Andy Miah, Chair of Science Communication & Future Media at the University of Salford, UK
Episode 2 – Women in gaming
Topics covered: Computer gamers, women in tech, empowering young women
Guests:
Ghada Almoqbel, CEO of GCON, the girls' convention for game developers and women in gaming in Saudi Arabia.
Jennifer Donahue, Head of Publishing & Marketing at HiDef in California, USA
Episode 3 – Telegram to telepresence
Topics covered: Connected home technology, digital tech and family life
Guests:
Sonia Livingstone, Professor of Social Psychology, London School of Economics, UK
Sly Spencer Lee, Co-Founder and Co-CEO at Emerge
Episode 4 – The extended self
Topics covered: Digital health, telemedicine, women's health
Guests:
Michael Geer, Co-Founder of Humanity.Health, a mobile app that gathers together our daily movement, nutrition, mind and recovery data.
Marijke Butkovic, a world expert in women's health innovation and Founder of the global network Women in Wearables.
Episode 5 – Cyborg Shifts
Topics covered: Augmented bodies, disability, 'super human' tech
Guests:
Dani Clode, an upper-limb prosthetic, augmentation and product designer working with the Alternative Limb Project, Cambridge University, UK.
Neil Harbisson classes himself as a 'Trans Species'.
Episode 6 – Women in STEM
Topics covered: women in tech, STEM careers, empowering young women
Guests:
Patricia Peck, CEO & Founding Partner of Peck Advogados, a Professor of Digital Law, and a Council Member of the Brazil Data Protection Authority.
Dr. Anne-Marie Imafidon MBE, CEO of Stemettes, and a well-respected expert on equity and inclusion. Also featuring participants from Stemettes programs.
For further information on the series contact: