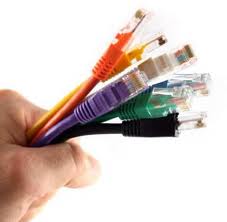 Nexans, a cabling solutions provider, today announced that it is participating in GITEX Technology Week 2011 along with its distributor, Mindware.
Nexans will be highlighting the features and benefits of its LAN solutions including LANmark 6A, 7A and LANsense Next Generation Analyser, its latest micro-bundle fibre optic cables and its green technology solutions at the leading ICT exhibition in the Middle East, the company said. Senior executives from the company will be present at GITEX to meet with customers and partners at the event.
"The Middle East is an important market for us. GITEX, being the top technology exhibition, is an ideal forum for us to demonstrate our leadership in the LAN infrastructure products space as well as meet our customers and partners from across the region at a single venue.  What we will be highlighting at the event are the features and benefits of our LAN Infrastructure technologies in an IT network and how the quality and performance of the company's cabling system plays a direct and measurable role on the performance and reliability of their LANs. We are also looking forward to promoting our latest micro-bundle fibre optic cables, our green technology solutions and signing on new partnerships this Gitex," said Tarek Helmy, regional director Gulf and Middle East, Nexans Cabling Solutions.
According to Nexans, the company will be showcasing its revolutionary concepts in copper cabling technology – the LANmark-6A and -7A range.
The company said that LANmark-6A is an ideal solution for modern data centres, which are already facing severe space constraints with long and heavy cables and LANmark-7A is the first solution in the world to offer a channel capacity of up to 50 Gigabit and high frequency support up to 1000 MHz bandwidth.
Nexans latest micro-bundle fibre optic cables are not only smaller and lighter but also very robust, representatives of the company said. Customers can expect greater flexibility from Nexans' newest product as it can be used for both horizontal as well as vertical installations, they added. Nexans will be promoting both the indoor and universal versions of its micro-bundle fibre optic cables at the exhibition.
Global Experts from Nexans will be available at the Mindware stand to meet with customers and share their expertise on the company's latest enterprise LAN infrastructure, data center solutions, remote branch networks, smart building / converged IP applications and its complete solutions for emerging technologies such as Wireless LAN (WLAN), and Power-over-Ethernet (PoE).
The company will also be looking at signing new channel partners and meeting current and potential customers at mega ICT event.