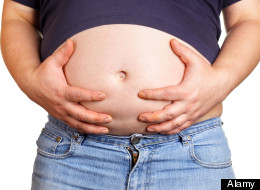 A study of NHS data has discovered that there were 20,000 men using midwifery services between 2009 and 2010.
The Imperial College London NHS Healthcare Trust also found that there were more than 17,000 men admitted to obstetric services and over 8,000 to gynaecology in its study of hospital statistics, as well as 3,000 young people aged between 0 and 19 attending geriatric services.
Better IT systems could help reduce such obvious discrepancies in data, said Laura Brennan, specialty doctor and honorary clinical research fellow at the trust.
"There are a number of areas where data errors can occur, including at the point of manual data entry.
"Robust computerised systems with embedded fail-safes can help us avoid some mistakes," Brennan told the British Journal of Healthcare Computing.
However, she added that the key to fully improving data quality would be to engage all areas, including IT departments, front line staff, administrative and managerial staff and finance teams.
"Improving data quality requires a multi-professional approach," she said.
According to Brennan, accurate health data is needed to help the benchmarking of services and to enable strengths and gaps in services provided.
"Data facilitates service planning and effective allocation of resources. In addition, data is used for individual patient care, to monitor trends in disease patterns over time and in research. Thus, for all of those reasons, it's really vital that we get it right," she said.