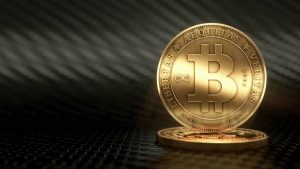 NiceHash, a cryptocurrency marketplace, has disclosed that the content of its bitcoin wallet had been stolen in a security breach. One of the executives said almost $64 million has been lost, according to a Reuters report.
The firm's statement on the website said, "Our payment system was compromised and the contents of the NiceHash Bitcoin wallet have been stolen. We are working to verify the precise number of BTC taken."
Speaking to Reuters, Andrej P. Škraba, head of marketing, NiceHash, said, "The hack was a highly professional attack with sophisticated social engineering and about 4,700 bitcoin, worth about $63.92 million at current prices, were lost." He added that the company was co-operating with local authorities but declined to give more information, according to the report.
Slovenia-based NiceHash said in a statement posted on its website that it had halted operations for 24 hours as it investigated the breach.
The statement said, "Clearly, this is a matter of deep concern and we are working hard to rectify the matter in the coming days. In addition to undertaking our own investigation, the incident has been reported to the relevant authorities and law enforcement and we are co-operating with them as a matter of urgency."
A digital currency marketplace, NiceHash matches people looking to sell processing time on their computers in exchange for the digital currency bitcoin. The company has advised users to change online passwords, saying it was still trying to figure the details on the security breach, Reuters reported.
"We understand that you will have a lot of questions, and we ask for patience and understanding while we investigate the causes and find the appropriate solutions for the future of the service. We are truly sorry for any inconvenience that this may have caused and are committing every resource towards solving this issue as soon as possible," the statement added.
Recently, Bitcoin broke above the $12,000 mark and continues to rise higher.