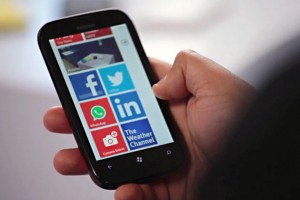 Windows Phone 7.8 is available on Nokia's new Lumia 510, but the company still won't say when existing phones will get the update.
On Monday, Nokia confirmed that the Lumia 510 is shipping with Windows Phone 7.8. However, the company would not confirm or deny reports from the Netherlands saying that the update was also available to Lumia 800 owners.
"At present we have no more information we can give about wider availability of the update for phones running Windows Phone 7.5," Nokia said in a statement via email.
Windows Phone 7.8 was announced in June, and includes the new start screen Microsoft built for version 8 of its smartphone operating system. It allows users to change the size of the tiles used to access applications.
The update also doubles the number of theme and accent colours to 20 — so users can further personalise their phones — and adds new lock screen features, Microsoft said in a blog post last month.
Microsoft's blog post also provided some information on availability.
"We know you're eager to get the Windows Phone 7.8 update, and we want you to know that we're working closely with our hardware and carrier partners to get it tested, approved, and rolled out to as many devices as possible in early 2013," it said.
The long wait has left some users frustrated.
The Lumia 510 was announced in October and the US$199 price tag makes it Nokia's cheapest Windows phone to date.
However, for another $50 users will be able to get the Windows Phone 8-based Lumia 620 at the beginning of next year. In addition to the new OS, the Lumia 620 also has twice the storage and twice the internal memory as the 510 — 4GB vs 8GB and 256MB vs 512MB.
The Lumia 620 also has a Micro SD card slot to increase the available storage.
The prices quoted exclude any local taxes and operator subsidies.