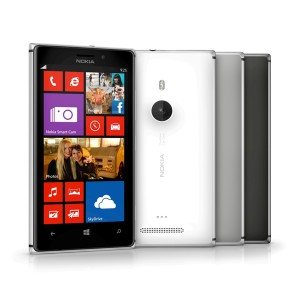 Nokia on Tuesday released a new interpretation of its flagship Lumia 920 in the form of the Lumia 925, a thinner, light device that features a metal case and the latest PureView camera.
Indeed, aside from the sleeker looks, Nokia went big on the 925's imaging capabilitites. Nokia claimed the new PureView camera features the "most advanced" lens technology, and next-generation imaging software. With this, Nokia promised sharper pictures and video, and best-in-class low-light images.
Another new camera-related feature is the new Nokia Smart Camera mode, which Nokia said would come as an update to all of its Lumia Windows Phone 8 devices. The feature allows users to capture 10 images at once, and then edit them to create the best shot.
The 925 announcement also included a statement about Hipstamatic's new app, Oggl, which will now be available on Nokia Lumia smartphones. The app is aimed at photography enthusiasts. Of course, all the usual smartphone refinements of being able to post photos on social networks are also included.
At the Lumia 925 launch, Nokia said that it was working hard to provide a better user experience for its customers.
"We keep innovating," said Jo Harlow, Executive Vice President, Nokia Smart Devices.
"We're advancing experiences on the Nokia Lumia portfolio, whether that means great new benefits for an existing Lumia owner, or bringing new showcase devices like the Nokia Lumia 925."
The 925 is certainly something of a showcase in terms of its design, which deviates greatly from the solid-plastic look and feel of the last batch of Lumias. Instead of being available in bright yellow or red, the 925 offers a more subtle design – the polycarbonate back only comes in white, grey or black.
Patrick Chomet, Group Director of Terminals at Vodafone, which will introduce the device in Europe, said, "The new Nokia Lumia 925 is a sleek and sophisticated smartphone delivering great performance and outstanding imaging."
That said, wireless charging covers can be bought in white, black, yellow and red.