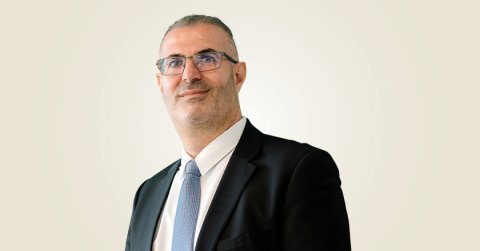 Nutanix, Inc. , a leader in hybrid multicloud computing, today announced the appointment of Raif Abou Diab as Country Manager for UAE, Oman, Pakistan and Yemen.
In his role, Raif is responsible for ensuring strong business growth and excellence of operations across the region, leveraging Nutanix's globally renowned expertise to meet the aspirations of government bodies and private sector organisations.
With over 2 decades of experience in Information Technology, Raif brings a wealth of expertise and insights to the job, and will play a critical role in strengthening Nutanix's position as a leading provider of cloud computing solutions. Embracing the core values of integrity, innovation, and growth, Raif stands at the forefront of the fastest moving technology and digital transformation trends including Artificial Intelligence, Edge solutions, Hybrid Multiclouds, IoT, and customer investments shifting to the information age and digital economy.
Prior to joining Nutanix, Raif held several leadership positions at Hewlett Packard Enterprise and Dell EMC, where he was responsible for driving growth and delivering outstanding customer experiences. He holds a BSc in Computer Engineering, and is widely recognised for his strategic vision, entrepreneurial spirit, and passion for innovation.
Speaking about the appointment, Mohammed Abulhouf, Senior Director & GM EMEA Emerging Markets at Nutanix commented, "Raif is a seasoned IT veteran with an illustrious career working at top global tech giants, where he was instrumental in planning and executing strategic initiatives that greatly contributed to the success of those companies. We are excited to now have Raif leading the business, overseeing our regional channel ecosystem, and interacting directly with commercial and enterprise customers. We believe that he will play a key role in chartering the next stage of growth for our company in the region".
"I am delighted to be joining Nutanix at such an exciting time in the company's growth journey", said Raif. "Nutanix has established itself as a leader in hybrid multicloud computing, and I am thrilled to be part of a team that is committed to delivering world-class solutions and services to customers in South Gulf".