DUBAI, UAE, 3rd November, 2021: Nutanix, a leader in hybrid multicloud computing, announced that it will host its first in-person Nutanix .NEXT on tour Dubai event since the pandemic hit. The exclusive event that takes place close on the heels of the company's Global .NEXT Digital Experience 2021 in September, will be held at the Address Sky View Hotel on Wednesday, November 17th, 2021. The conference with the theme 'Cloud on Your Own Terms' will focus on helping enterprises in the UAE get the latest trends, best practices and know-how to craft their cloud strategies.
The event will feature a number of informative sessions including an inspiring keynote, a special guest speaker, and carefully handpicked breakout sessions. The agenda includes:
Welcome Note: by Aaron White, Regional Sales Director – METI
Cracking the Code of Growth: Guest speaker Nader Sabry is a strategist, innovator, and entrepreneur in NASA space tech, government, and health and wellness.
Opening Keynote: Cloud on Your Own Terms, by Bassel Kassem, Regional Manager South Gulf & Pakistan
Technical Keynote: The Hybrid Cloud Challenge by Paulo Pereira, Senior Director, Systems Engineering METI
Nutanix Technical stories based on real life examples
Fireside chats with Nutanix's alliance partners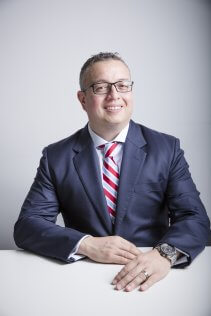 Aaron White, Regional Sales Director METI at Nutanix says, ".NEXT brings together IT professionals and the latest in cloud computing. This unique event has something for everyone—from discovering the most important trends in hybrid multicloud technology, to learning about the latest best practices that can help enterprises in their journey to cloud. .NEXT will feature a fresh perspective on a variety of subjects in a series of motivational keynotes featuring speakers ranging from notable public figures to industry leaders on the forefront of change, along with our own company executives. The conference presents a great networking platform to make lasting connections with like-minded leaders. This annual event is a demonstration of our commitment to the Middle East market, and we hope that the knowledge attained by attendees will go a long way in helping enterprises in the region embrace the cloud on their own terms".
For more information about the event please log onto https://event.nutanix.com/nextontourdubai2021