OMA Emirates has announced its investment into India based MobiSwipe, a company that specializes in Mobile Point of Sale (mPOS) solutions.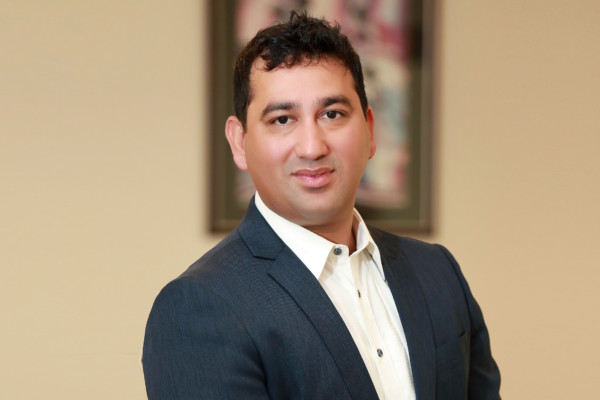 According to the OMA Emirates, the new venture will help broaden the services and solutions that it can offer in the Middle East, Eastern Europe and the APAC regions. The added solutions will enable merchants to accept both credit and debit card payments via a simple mobile application and provides an innovative, convenient and economical payment option to a wide range of business sectors.
"In keeping with OMA Emirates' expansion plans into new geographies and our experience in POS Management across Middle East, it was important for us to add an mPOS solution to the existing portfolio.  The new investment in MobiSwipe provides us a stronger platform to broaden our set of business solutions and services. This comes at a timely moment when we see an increasing number of consumers using mobile technology for payments and who have higher expectations from retailers to provide them with superior solutions that will increase their convenience while shopping. The new solution will help us provide our merchants with a wholesome mPOS ecosystem that is a combination of mobility, payment and business processing across all sales channels," said Niranj Sangal, Group CEO, OMA Emirates Group.
The mPOS solutions which is PCI-DSS and PA-DSS compliant is highly secure with payments accepted anywhere and anytime by using an Android smartphone or tablet that is loaded with the MobiSwipe application that is connected to an EMV certified pocket-size card reader. The solution runs on robust Ingenico payment terminals which are clearly supported by mPOS applications. While being extremely secure devices, the certified terminals offers the convenience of portable payment acceptance that makes it easier to use, and also has the added advantage of being equipped with high power battery back-up.
"As a company that has specialist solutions for the payment industry and the increasing use of mobile technology, the acquisition by OMA Emirates is the perfect opportunity for MobiSwipe to reach larger markets and for companies to harness the business impacts of technology advancements. As an India based company, the new developments gives us the opportunity to enter new markets such as the Middle East, North Africa and Eastern Europe," said Suresh Santhanaramakrishnan, Joint CEO, MobiSwipe.