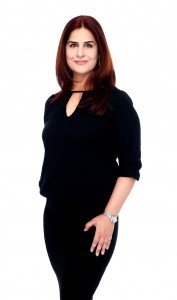 Optimus Technology and Telecommunications on Tuesday announced that the Cloud Security Alliance (CSA) has named the value-added distributor as a new Master Training Partner (MTP) for the Middle East.
Optimus said that it is one of the first two MTPs globally for CSA.
Optimus will now develop and train partners across the region, helping to promote the Certificate of Cloud Security Knowledge (CCSK) programme.
"We signed Optimus as our authorised training partner exactly a year ago, where they successfully launched and promoted our CCSK programme in the MENA region," said Jim Reavis, Executive Director, CSA.
As an authorised training partner of CSA, Optimus last year conducted several training programmes for the CCSK exam. The training helped IT professionals to understand key security concepts and apply those concepts to cloud computing security.
"We are happy with their efforts to promote the CCSK programme in this region and wanted to take our partnership to the next level by appointing them as among of our first Master Training Partners globally," said Reavis.
As a new MTP, Optimus will work closely with CSA to invest in the global expansion of CCSK training availability, focusing mostly on the Middle East. According to Meera Kaul, Managing Director, Optimus, this is exactly what the region needs in order to step up cloud deployment.
"In the recent past, we have run industry surveys in the region with respect to cloud development readiness, and over 60 percent of CIOs have stated security as the major impediment to the deployment decision," she said.
"The CCSK programme, the industry's most trusted user certification programme for the advancement of secure cloud computing, helps security professionals understand cloud security and best practices."
Kaul then described the ramifications of Optimus becoming a CSA MTP. "The new CSA MTP programme is designed to accelerate worldwide access and the adoption of the CSA's CCSK certification, where companies will receive the training they need to develop a programme that fits the unique security needs of their organisation," she said.
"Optimus will have no restrictions on where it can hold courses and will work with interested existing training partners to outsource classes and use our instructors in mutually beneficial agreements," she added.
CSA is also due to launch the CCSK Training Partner Network soon. The initiative will be a community limited to training partners and will be used to forge a closer relationship with CSA's training partners.