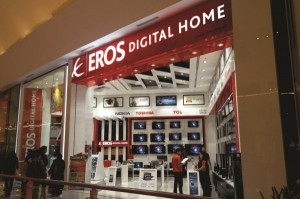 Eros Group recently opened its 32nd retail store in the UAE, making the group widest retail network in the country.
The new store is located in Dubai Mall, the largest shopping mall in the world. Eros said that it is located on level two, in the electronics section.
"It's a pleasure to announce the opening of our 32nd store in the UAE – we have brought the brand closer to the consumers with a new store in the prestigious Dubai Mall," said Deepak Babani, CEO, Eros, who added that the group is looking into diversifying into different sectors.
"We are also in the final stages of entering into non-electronics sectors. This will help us deliver more options to our customers and service them better," he said.
Eros Group distributes Samsung AV and Mobiles, Hitachi's entire consumer electronics range, TCL flat panels, Sonos, BenQ flat panels, Candy appliances and Lenox, among a large number of other brands.