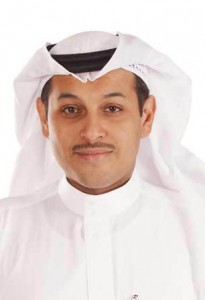 Saudi Arabian STC this week inaugurated what it calls the largest information security control centre in the region to improve the security features of the telco's systems and applications.
The so-called Security Operations Centre was created in cooperation with Symantec, STC said in a statement. The statement described the new centre as a "nucleus" for control, operation and surveillance services rendered to STC.
This will ultimately lead to the teclo being able to provide cost-effective security services to a variety of small and medium-size enterprises, STC said.
"The incremental hacking activities facing websites and businesses in the world and the Middle East caused STC to set up this centre that shall operate 24-hours-a-day for monitoring and operating the Middle East's largest telecom network in terms of technologies employed for providing services, solutions and security protection, in which STC invested heavily over the past decade," said Eng. Omar Abdullah Al Nomany, Vice President of IT, STC.
"The partnership with Symantec, being one of the world's largest information security outfits, shall turn the Security Operations Centre into the best security centre in terms of technologies and security facilities used, and shall help contact with specialised procedures and monitor security activities around the clock."
Al Nomany also said that the new centre will help to develop Saudi IT skills.
"STC takes this partnership as the most ambitious investment in young Saudi IT security skills and competencies within the context of recruitment and training programmes accompanying the partnership," he said.
Samir Sidani, Country Manager for Saudi Arabia, Symantec, said that he was "assured that STC's decision to partner with Symantec shall develop STC's security systems, and focus on the importance attached by regional companies to protect information from the increasing security breaches by obtaining professional IT security services from other companies."