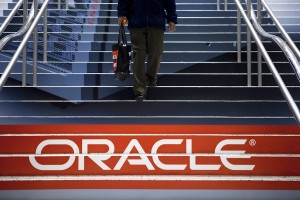 Oracle is planning to buy DataRaker in a move that will give it a cloud-based platform for analysing data from smart meters used by energy utilities. Terms of the deal, which was announced Thursday, weren't disclosed.
Smart meters and the massive amounts of information they generate are frequently linked with the industry buzzword "big data," which typically refers to unstructured data formats. Oracle's pending acquisition of DataRaker ties into a broad movement by software vendors to sell products that customers can use to crunch these data sets for valuable insights.
DataRaker's technology will be combined with Oracle's application offerings for utilities, according to aFAQ document on the deal released Thursday.
It has a number of "high-performance, pre-packaged applications that can address many complex analytical challenges currently being faced by the utilities industry," according to the FAQ.
For example, DataRaker can help customers shorten the time it takes to handle calls, cut the number of field service appointments and give customers more personalised information, the FAQ adds.
DataRaker's staff will be rolled into Oracle Utilities. Its software is deployed at a number of utilities, covering more than 17 million smart meters, according to an Oracle presentation.