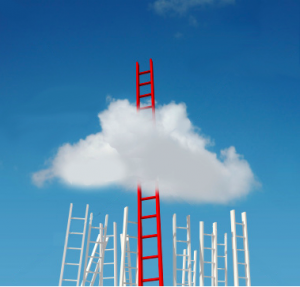 Enterprise software rivals Red Hat and Oracle, along with a number of other software and online services providers, have collaborated on a standard that they hope will ease the use of PaaS (platform as a service) among customers, an Oracle senior director has said.
"Starting and stopping an application really ought to be standardised to make it easier for customers to manage their applications across different platforms," said Jeff Mischkinsky, Oracle senior director for Oracle's Fusion middleware, who was involved in the development of the standard.
The group of participating vendors, which also includes Rackspace, Huawei, Software AG, CloudBees and Cloudsoft, have submitted their proposed PaaS standard to OASIS (Organisation for the Advancement of Structured Information Standards), the body behind many widely used Web services developed in the previous decade.
This effort will be the first, as far as the development team knows, to standardise PaaS control commands. Although the use of PaaS services has grown dramatically in the past few years, through services like Amazon's Elastic Cloud Compute (EC2) and Microsoft Azure, each vendor offers its own console to users, making the migration of workloads from one service to the next difficult. Perhaps the greatest effort thus far to standardize PaaS has been Eucalyptus, an open source PaaS platform that uses the Amazon API calls.
The proposed OASIS standard, called CAMP (Cloud Application Management for Platforms), is an API (Application Programming Interface) for a set of commands for controlling PaaS workloads. CAMP also includes specifications on how to package a workload.
Issued commands are captured in a JSON (JavaScript Object Notation) serialisation that is conveyed using REST (Representational State Transfer), a widely used protocol for exchanging information over the Web. "We define the basic essentials of the application lifecycle," Mischkinsky said. Future editions of the standard may address additional functionality, such as workload migration.
The developers of the standard are hoping that PaaS providers will recognise these commands within their own services. A set of commands shared by multiple PaaS services would then make it easier for customers — and third party management software providers — to build tools to manage cloud workloads across multiple providers. It would also reduce the effort needed to move workloads across different cloud providers, the group contended.
"The application management monitoring operations will not be product differentiators," for PaaS providers, Mischkinsky argued. "Their differentiators will be more advanced features and services that the platform offers."