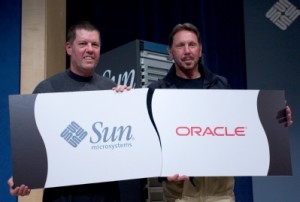 Oracle researchers are winding down development of the Fortress programming language for high-performance computing nearly 10 years after the effort was started by Sun Microsystems.
The Defence Advanced Research Projects Agency, which originally funded Fortress, pulled its backing in November 2006. Work continued at Sun and Oracle, however.
"We feel that our effort has been worthwhile," Fortress project architect and well-known computer scientist Guy Steele said in a blog post. "Many aspects of the Fortress design were novel, and we learned a great deal from building an interpreter and an initial set of libraries."
However, Steele said that the project faced "severe technical challenges" in recent years, including a "mismatch" between Fortress and "a virtual machine not designed to support it" — and that includes not only Java VM but every currently available VM, he said.
Work on Fortress will gradually come to a stop over the next few months, Steele said. The code base will remain open source, and Oracle's Programming Language Research Group will continue to respond to queries about Fortress.