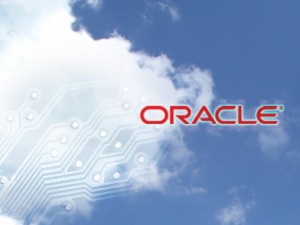 During a series of analyst briefings this week, Oracle has provided additional details of how it plans to play in the cloud moving forward.
The overall strategy is an ambitious one that features software (SaaS) and platform (PaaS) offerings, along with social collaboration tools, all leveraging the legacy database management systems that have made Oracle one of the biggest tech companies in the world.
"They're investing substantially in the cloud," says Paul Hamerman, a Forrester analyst who is attending Oracle Industry Analyst World 2012.
Oracle has been public about some of its plans. Last year at Oracle OpenWorld company co-founder and CEO Larry Ellison announced Oracle Public Cloud, which incorporates application and platform services, including in the customer relationship management (CRM) and human capital management (HCM) areas, using the company's Fusion line of software products. Those products have been on the market, while the database management, Java writing and social network components have been limited to availability on a preview basis.
This week, during the analyst meeting, Oracle provided additional insight into how the applications could be used within the cloud. For example, according to analysts who were in the room but agreed to nondisclosure agreements that prevent them from revealing much detail, Oracle did a live demo showing an iPad application based on its Fusion CRM offering that was powered by the Oracle Public Cloud.
Oracle is hoping to distinguish itself in what is already a competitive CRM market led by Salesforce and also including SAP, which made a $3.4 billion splash in HCM by acquiring SuccessFactors last year.
"Oracle believes they are the only vendor that provides both a cloud infrastructure and cloud-based applications," says Alan Lepofsky, VP and principal analyst at Constellation Research Group. Competitors such as IBM have infrastructure but not the apps, Oracle says, while SAP may have applications but not infrastructure. Salesforce is building PaaS offerings with its Force.com and Heroku products.
Hamerman says Oracle's SaaS strategy is aimed at existing Oracle customers that want to switch to a SaaS model, as well as new customers that may be looking to tap into the cloud for CRM or HCM tools, which Hamerman calls "low-hanging fruit" in the SaaS market because of their popularity among enterprise customers.
"The SaaS model is better for a lot of customers. It gets the customers out of the business of patching and updating software, which can be a significant burden that's lifted," Hamerman says.
Oracle made a major advancement in its HCM strategy earlier this year when it purchased Taleo, a human resource cloud-based management tool, for $1.9 billion.
Oracle is still ramping up customer adoption, but reports have surfaced quoting Oracle president Mark Hurd as saying that SaaS applications already bring in $1 billion worth of revenue.
"They're a bit late to the game, but there's still a tremendous amount of upside for SaaS in the market. The market is still going to evolve and grow substantially, so they're not out of the game," Hamerman says.