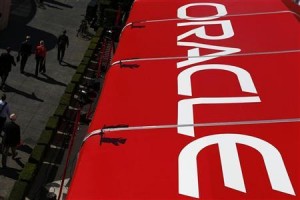 According to Gartner, Oracle suffered the most as growth in the storage market continued to slow during the end of 2012. Hewlett-Packard, Dell and IBM also struggled while EMC emerged as the big winner.
Revenue totalled US$6 billion in the fourth quarter of last year, up 1.9 percent compared with the fourth quarter of 2011, said a Gartner report. That's the 13th consecutive growth quarter for the storage market. However, the "anaemic year-over-year growth is a reflection of the dour macroeconomics in North America and in Europe, as well as a slowing economy in the Asia and Pacific region," the market research company said in a statement.
Growth has been decelerating in the storage market. Revenue grew 8 percent during the first quarter of 2012, slowed to 6.7 percent during the second quarter and to 3.6 percent during the third quarter compared to the same periods in 2011.
For Oracle it was another tough quarter. Revenue dropped by 23.7 percent, as the vendor struggles to convince users of its long-term commitment to the storage market, according to Gartner.
In addition to Oracle, Dell, HP and IBM also recorded revenue drops and continued to underperform as their new products haven't been able to pick up the slack from the products being replaced, according to Gartner. For example, IBM's IP-based storage products are gaining traction, but sales are not yet strong enough to offset declines in technology sourced from NetApp, Gartner said.
While IBM's revenue only dropped by 0.1 percent, HP's and Dell's revenues dropped by 13.7 percent and 5.7 percent, respectively.
EMC, on the other hand, grew its revenue by 6.7 percent, helped by sales of its VNX, VMAX and Data Domain platforms, as well as by products it acquired when it bought Isilon.
Still, EMC has also been affected by a slowing storage market, and its revenue growth slowed as the year progressed.
NetApp and Hitachi had a good fourth quarter. Aided by a refreshed product portfolio and improving traction for its clustered Data ONTAP operating system, NetApp's revenue grew by 2.8 percent. Hitachi grew its revenue by 2.2 percent, thanks to continued success for the high-end Virtual Storage Platform (VSP).
EMC, IBM and NetApp are the three biggest storage vendors, followed by Hitachi, HP and Dell, according to Gartner's data. EMC is firmly in first place with a 34.2 percent market share that is just 2 percentage points smaller than the shares of IBM, NetApp and Hitachi combined.