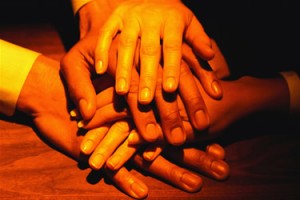 In a move to extend the flexibility and choice delivered by Oracle Fusion Applications, Oracle is working with Infosys and Wipro, Diamond level members of the Oracle PartnerNetwork (OPN), to develop Oracle Fusion Co-existence and Migration Solutions, the company announced.
"Oracle continues to invest heavily in Oracle's PeopleSoft Applications with upcoming releases, but we wanted to give our PeopleSoft customers the option to continue on PeopleSoft Applications, choose a co-existence between Oracle Fusion Applications and PeopleSoft Applications, or to migrate to Oracle Fusion Applications at any point in the future. Oracle, with its strategic partners, will be providing a comprehensive and low risk path to Fusion Applications for PeopleSoft customers.  We are appreciative of the investment made by Infosys and Wipro, and their co-development contributions to these migration solutions," said Paco Aubrejuan, Senior VP, Oracle's PeopleSoft Applications.
Oracle Fusion Migration Solutions are part of a strategic co-development project and will provide a robust set of co-existence and migration tools to support customers of Oracle's PeopleSoft Applications that are interested in migrating to Oracle Fusion Applications. Work is being conducted across human capital management, financials and procurement, it was reported.
Both Infosys and Wipro are engaged in the design, build and test phases of the project and have undergone extensive training in the Oracle technical tools and methodologies used to facilitate the migration process.
Sustained investment in developing  tools, solutions and processes for Oracle Fusion Applications migration and PeopleSoft co-existence, has uniquely positioned Wipro to provide critical insights, better service and unmatched expertise to our PeopleSoft and Oracle Fusion Applications customers. Our proprietary SprintHR solution for RapidStart is a testimony to the same. Our practice now includes the complete suite of Oracle Fusion Applications related services, backed by our intellectual property, dedicated lab and domain expertise. Wipro is pleased to partner with Oracle in this endeavor," said Biplab Adhya, VP, Oracle Applications Practice, Wipro.
Through participation in the design and development of co-existence and migration tools, solutions, and processes, Infosys and Wipro are creating deep domain expertise and methodologies to help PeopleSoft customers adopt Oracle Fusion Applications, representatives said.
"We have spent a great deal of time and resources in the last three years helping design and develop co-existence solutions and migration toolkits for Oracle Fusion Applications. Our team has worked closely with Oracle in the complete migration process life cycle and has also validated the migrations for various releases several times.  As a result we have a number of tools, accelerators and experience to support our clients' seamless migration to Oracle Fusion Applications. Our offerings include assessment and deployment of Oracle Fusion Applications in SaaS as well as on-premise environments," said Ravi Kumar S., VP and Head –  Oracle Practice, Infosys