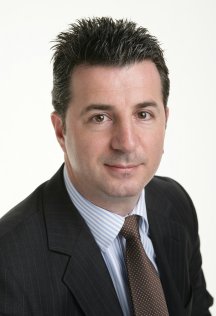 According to new research from YouGov, commissioned by Palo Alto Networks, 62% of organisations surveyed in the UAE who had fallen victim to a ransomware attack have paid a ransom in the past two years. In addition, 59% of respondents confirmed cyberattacks within their organisations in the past 12 months.
"Over the last two years, there has been a surge in ransomware attacks across industries worldwide. The attacks interfered with a number of everyday activities people take for granted: seeing a doctor, getting gas, buying groceries, paying bills, booking travel, and even calling for emergency assistance. As the number of attacks has grown, so has the average ransom demand, which averaged $2.2 million in 2021 globally, representing a 144% increase from the year before." said Ercan Aydin, Regional Vice President at Palo Alto Networks, Middle East and Africa (MEA).
According to the research, lack of employee awareness is the number one reason for cyberattacks for UAE organisations (55%), followed by remote and hybrid work models (47%).
"The need to secure the new 'anywhere' workforce has become a priority – from virtual hot desks to meetings in the metaverse. As ransomware actors become more sophisticated, and the number of attacks continue to rise, a Zero Trust approach to cybersecurity is critical in order to stay ahead of threats", Aydin adds.
While 70% of the respondents have an incident management plan in place, only 51% are confident that their plan is effective. The research also highlights sizable ransomware payments, with 30% of surveyed UAE organisations having paid more than USD $100,000 (AED 367,310) for ransomware, followed by 27% who have paid over USD $250,000 (AED 918,275).
In an effort to defend against these sophisticated and evasive attacks, 38% of UAE organisations surveyed have invested more than USD $100,000 (AED 367,310) into ransomware in the past 12 months.
Palo Alto Networks, in collaboration with YouGov, has surveyed 113 respondents working in the IT industry in the Middle East, including UAE and Saudi Arabia.
Palo Alto Networks is showcasing its leading cybersecurity technology at GITEX Global 2022, with live demos of its best-in-class cybersecurity platforms representing three main security pillars plus services: Strata (The Networks Security with NGFW and SASE), Cortex (Endpoint security and SoC Automation, Unit 42 Incident Response), Prisma Cloud (Cloud Security) and Professional Services.