The planned Innovation Centre will enable students, researchers, and businesses to experience cloud, modern apps, and security solutions, supporting the Kingdom's digitisation agenda
Prince Sultan University (PSU) and VMware have signed a Memorandum of Understanding (MoU) to launch an Innovation Centre equipped with VMware software and resources to give students, researchers, and businesses hands-on experience with transformative digital solutions for app modernisation, cloud, networking, security, and digital workspace.
The MoU was signed under the patronage of H.E. Abdullah Alswaha, Minister of Communications and Information Technology, Saudi Arabia.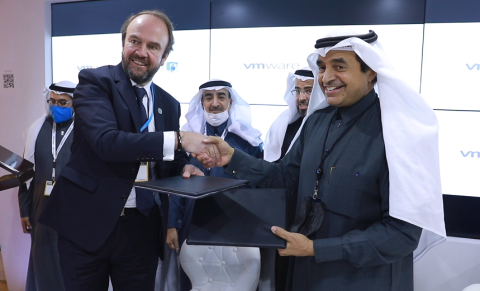 The Innovation Centre, which is expected to start operating in the first half of the year, will help foster a culture of learning and build real-world information and communications technology (ICT) skills, while providing a valuable resource to research projects underway at PSU by expanding access to VMware's solutions.
The Innovation Centre will also be used to demonstrate the benefits of VMware's solutions to local customers and partners, with the aim of helping accelerate digital transformation amongst the local business community.
Dr. Ahmed Yamani, President of PSU, said: "The Innovation Centre is intended to spur innovation, research, and learning at the university, and amongst local businesses and partners that are interested in embracing a cloud-first approach. By helping a diverse range of people and organisations gain experience with VMware's solutions, the Innovation Centre will play an important role in furthering Saudi Arabia's digitisation agenda in line with Vision 2030".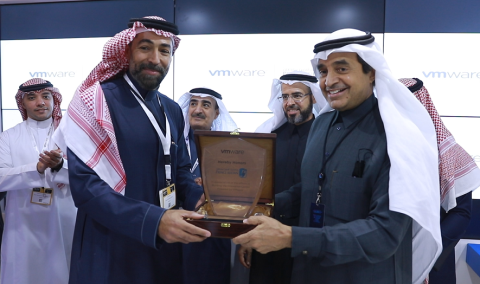 The Innovation Centre will be equipped with the full range of VMware's solutions and will showcase disruptive technologies like edge computing, artificial intelligence, blockchain, machine learning and Kubernetes. By experiencing these technologies, it will help users to build digital foundations and embrace the next wave of innovation.
Saif Mashat, Country Director, Saudi Arabia, VMware, said: "We're proud to collaborate with Prince Sultan University for the Innovation Centre. VMware is committed to education and knowledge transfer, and I believe that this initiative will help give young people, researchers, and businesses the knowledge they need to innovate and develop their digital transformation plans".
VMware is dedicated to empowering educators in Saudi Arabia. In June 2021, PSU and VMware started discussions to build a Regional VMware IT Academy to support youth digital skills development in line with the aims of Saudi Vision 2030.
VMware IT Academy works with a global network of educational institutions to provide students access to high-quality learning certification opportunities and hands-on lab experiences with VMware technologies. VMware provides a free curriculum and materials, with the goal of helping students jump-start their software careers. In the past year, VMware IT Academy partnered with more than 2,400 institutions in 93 countries, reaching more than 48,000 students.
VMware is helping to develop ICT education and skills as part of its VMware 2030 Agenda, a decade-long commitment to address critical challenges facing the global community. With its technology leadership and expansive global reach, VMware is dedicated to driving tangible, measurable impact focused on three outcomes: Trust, Equity and Sustainability. VMware firmly believes that technology will play a critical role in building a digital future that is equitable, accessible and inclusive for all.