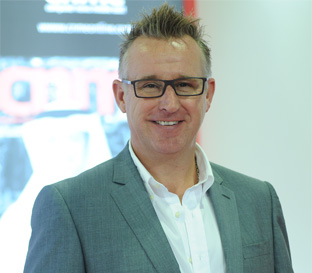 Progress Distribution, a boutique IT distributor, has recently set shop in UAE, with primary focus on emerging technologies within security, networking, infrastructure and storage areas.
Tim Martin, Chief Financial Officer, Progress Distribution, says, "To do business in the Middle East region you need to understand the culture and know how to approach people. We believe the Middle East reseller market needs to be serviced by people who understand the business."
Backed by several years of experience, Martin along with other key executives who are at the helm of the company – Keith Rich, CEO and Gareth Morgan, Sales Director – come with a thorough understanding of the regional channel space.
"Currently we are aligning our strategies to the growth markets, which continue to be virtualisation, hyper-convergence, security and storage. We need to be present in the market with new innovative vendors and new technologies that are coming up.
"There are lots of different opportunities around which the reseller market in the Middle East needs a distributor who they can trust. There is a margin opportunity for everybody as new technology vendors come to market. We want to ensure we are bringing in new innovative vendors, who have the profit opportunity within them and those that have the latest technologies."
Terming itself as a value-added distributor who is dealing in high margin products where services can be attached, the company is looking to empower the channel partners with technical training.
"We will either have our in-house technical staff who are already accredited with the specific products or we will bring in executives from oversees in order to educate and empower the channel locally. It is not just about selling the product but it is about going and teaching them about the product."
Next year the company aspires to have a booth and demonstrate new technologies at GITEX.
"GITEX is a fantastic value for money forum for new businesses such as ours," adds Martin.
The company is currently on a heavy recruitment drive and is looking for aspiring sales professionals. Having signed up with quite a few partners already, the distributor aims to bring on board six new vendors over the next six months. "We are looking to grow the product portfolio but at the same time remain focused on what we do."
Besides offering resellers with commercial and marketing support, the company also has a dedicated professional services division, which provides consulting, training, deployment and technical support.