Dubai, UAE, January 31, 2022: Proven Arabia, an international holding company for its' portfolio of corporate brands that offer global solutions for companies in the Middle East, has announced its participation in LEAP in Riyadh, Saudi Arabia from February 1st until February 3rd, 2022. Under its umbrella, Proven Solution, Proven Robotics and Proven Reality will be showcasing their latest Virtual Reality (VR), Artificial Intelligence (AI), and Robotic Process Automation (RPA) technologies and solutions at the event in line with the company's commitment to demonstrate innovation across sectors.
The three-day event will see Proven Arabia brands showcasing their strategy and technology solutions, which fits in with the organisation's regional attempts to harness technology driven by innovation. Proven Robotics will display its complete line of robots, including KettyBot, BellaBot ,PuduBot, Nao and Pepper; to the visitors while promoting its robotics management platform, PRoMS. Immersive technologies such as virtual and augmented reality will be presented by Proven Reality.
The event also presents an excellent opportunity to showcase Proven Solution's ChatBot named Habot, which allows customers to communicate in their native Arabic language and has the unique capability to change dialect in order to cater to customers from different regions. The company will also be showcasing its energy-saving solutions under Aemaco designed for government entities, hotels and schools in Saudi Arabia and the UAE, along with intelligent automation and market entry solutions provided by Proven Consult and Proven.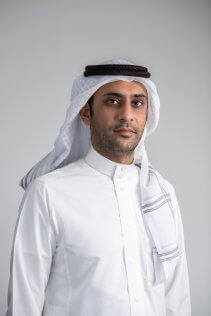 "The Saudi economy is progressing with an increase in technological projects and investments on the rise. LEAP presents an excellent opportunity to reiterate the Saudi Vision 2030 which relies heavily on technology and build digital capabilities for organisations and tech startups. Proven Arabia shares the government's vision and is committed to providing solutions that helps enterprises leverage technology to increase efficiencies in operations and encourage innovation that supports a more advanced digital infrastructure", said Zaid Al Mashari, CEO Proven Arabia.
Attendees at the event will be able to experience Proven Arabia's robots carrying out various tasks at the exhibition center. Visitors will also be able to see detailed demonstrations of Virtual Reality (VR) and Augmented Reality (AR) solutions at the event. Additionally, a representative from Proven Consult will be present at the stand all three days to present practical models of Robotic Process Automation (RPA) along with consultants from Proven to discuss market entry solutions.
Proven Arabia will be at Hall 3 – F25.