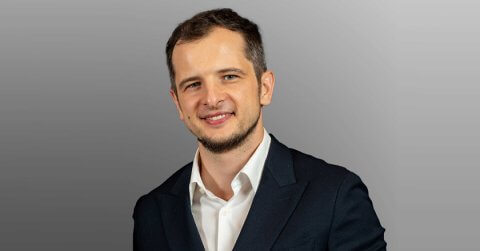 PROVEN Solution, the leading provider of technological solutions in the areas of cutting-edge technologies such as Artificial Intelligence (AI), Robotics and VR/AR, announced that its AI product Sanad has officially been listed on the UiPath Marketplace.
Sanad, an intelligent document-processing platform, employs machine learning algorithms to extract and process data from documents such as invoices. The UiPath Marketplace is a comprehensive platform for enterprise-grade Robotic Process Automation (RPA) content, published by RPA experts and practitioners worldwide.
Sanad provides assistance in the automation of data extraction in both English and Arabic languages through the utilisation of Intelligent Document Processing (IDP), an advanced artificial intelligence technique. Sanad surpasses the capabilities of a mere optical character recognition (OCR) tool, as it is an AI model that prioritises the Arabic language and exhibits exceptional accuracy. Furthermore, Sanad offers specialised models tailored for the finance, banking, and accounting sectors. Its proficiency in translating various Arabic dialects enables it to establish a strong presence in new markets and strengthen its existing foothold.
Pavel Makarevich, Vice President of PROVEN Solution, said, "Integration of Sanad AI into UiPath Marketplace has facilitated the seamless incorporation of Arabic OCR into UiPath's RPA projects, eliminating the necessity for third-party API integration. The UiPath Marketplace serves as a platform for us to attract customers seeking Arabic OCR and Document Understanding (DU). Additionally, the listing will serve as a demonstration tool, allowing customers to test its functionality before committing to a license purchase".
PROVEN Solution targets to reach out to RPA companies seeking to incorporate highly accurate Arabic OCR into their projects through the utilisation of Sanad AI.
"The integration of Sanad AI into our current automation projects through UiPath is a seamless process, resulting in significant time and effort savings. Sanad AI provides our bots with cognitive capabilities, enabling them to make informed decisions and manage intricate scenarios with ease. This achievement serves as evidence of our dedication to excellence and our determination to remain at the forefront of the AI-driven automation revolution", Pavel Makarevich concluded.
Sanad AI can be accessed on the UiPath Marketplace at: https://marketplace.uipath.com/listings/sanadai-ocr-and-du?searchId=be613d28-f664-4111-8530-56889659b5e4