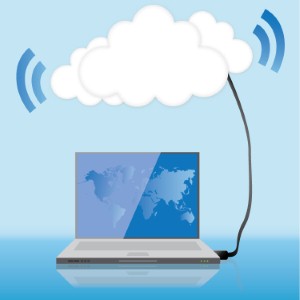 The global public cloud computing market will grow 18.5% in 2013 to $131 billion, up from $111 billion last year, research firm Gartner predicts.
Through the next three years, cloud spending is predicted to total $677 billion, with almost half of that spending made up of cloud advertising.
While North America and Western Europe represent the two largest cloud computing markets, areas such as Asia/Pacific, Latin America and Eastern Europe represent smaller, but faster growing markets for cloud computing services. North America will be responsible for 59% of new cloud computing spending through 2016, with Western Europe accounting for 24%, Gartner says.
The top segments of the cloud computing market this year break down as follows:
Cloud advertising: 48%;
Business process as a service (BPaaS): 28%;
Software as a Service (SaaS): 14.7%;
Cloud systems infrastructure (IaaS): 5.5% (and fastest growing);
Management, security and automation: 2.8%;
Application development/Platform as a Service (PaaS): 1%.
As service offerings from cloud computing providers continues to mature, use cases of the cloud will grow from test and development and use-case driven deployments, to more mainstream adoption, Gartner predicts.
"The continued growth of the cloud services market will result from the adoption of cloud services for production systems and workloads, in addition to the development and testing scenarios that have led as the most prominent use case for public cloud services to date," said Ed Anderson, Research Director, Gartner. "Evidence of this growth is found in the increasing demand for cloud services from end-user organisations, met by an increased supply of cloud services from suppliers."